A frightening four-vehicle collision along Highway 41 in Madera County sent several people to the hospital Sunday morning. The California Highway Patrol responded to the scene on November 27, 2022 around 2:30 a.m. about 10 miles south of Chukchanski Casino.
KFSN-TV reported the accident occurred near the intersection of Jewel Vista Road. Investigators said that the chain-reaction crash began when the driver of a Hyundai Elantra ran off the road into some rocks. The driver of a Toyota Tundra truck hit the back of the Hyundai and then struck two other vehicles.
A passenger in the Hyundai was transported to the hospital with what were described as major injuries. Several other people involved were transported to the hospital with what were described as minor injuries.
The California Highway Patrol took the driver of the Hyundai into custody for DUI. No further information on the injured victims or the DUI suspect has been released.
DUI-Related Accident Dangers in Madera County
Many drivers pride themselves on their safe driving practices and defensive driving. Yet, no driver can predict the reckless actions of those who get behind the wheel while impaired by drugs or alcohol.
A random move by a drunk driver can place many drivers and passengers at risk at once. These terrible accidents are not uncommon along Highway 41 in Madera County.
California transportation officials track accidents across Madera County each year. They recorded 130 injury accidents involving a drunk driver in 2021. Those accidents led to the tragic deaths of 8 people. On Highway 41 alone there were 19 DUI-related collisions for the year.
It's critical that restaurants and bars, friends and family members, and local law enforcement strive to keep impaired drivers off the roads. Drunk drivers can't be trusted to make responsible decisions and at some point, the burden falls to everyone who knows someone is a danger behind the wheel.
What to Do After a Madera County Accident…
Victims and their families are encouraged to stay informed of every benefit available to them after a scary accident. It's possible for victims to request financial support through a civil injury claim even as a DUI suspect faces a criminal trial. The two cases will be determined separately so that injured victims and grieving family members can receive the support they need as soon as possible.
A Madera Car Accident Lawyer will discuss your case in a free consultation and make sure you don't forfeit your rights to seek compensation.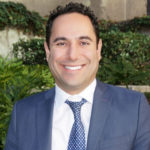 Martin Gasparian is the founder of Maison Law, a California Personal Injury Law Firm. Martin is a graduate of Georgetown University Law School and has been practicing law in California 2004. His practice focuses on helping injury victims know their rights and recover just compensation.