A weekend head-on crash south of Madera sent three victims to the hospital. The California Highway Patrol said the accident occurred on Avenue 7 near the intersection of Road 25.
ABC30-TV confirmed the devastating crash occurred around 11:30 a.m. on Sunday, March 19, 2023.
Investigators found that the driver of a Nissan car going westbound suddenly ran off the road. In an effort to get back on the road, the driver ran head-on into an eastbound Toyota Camry.
Crews on the scene said that the impact left a female passenger in the Nissan trapped inside. She had to be extricated. In all, two people in the Nissan and one person in the Toyota were rushed to a local hospital. They were thought to have major injuries, but no update on their conditions has been provided.
The California Highway Patrol does not suspect drug or alcohol use in the accident. They continue to examine the circumstances surrounding what happened.
Maison Law of Madera also reported details about this accident and posted information on what the victims of crashes should do to earn support through their recoveries.
Madera County Car Accident Dangers
Opposite lanes of traffic on Madera County roads usually have nothing more than some yellow paint separating fast-moving cars and SUVs. A car veering off course even a few inches can cause a terrible collision that endangers drivers and passengers.
California's Transportation Injury Mapping System (TIMS) recorded 744 traffic accidents resulting in injury across Madera County in 2021. Those accidents led to a tragic 39 deaths for the year.  At least 41 of the overall accidents involved a head-on collision and at least seven of the deaths were attributed to head-on impacts.
Head-on accidents often do an extreme amount of damage when compared to other angles of impact. It's critical that all drivers realize that they must avoid distractions and drowsiness while on rural Madera roads. Even a small error in judgment by a driver can lead to a crash with lifelong consequences.
What Victims Can Do After a Madera County Car Accident
Car accident victims are encouraged to stay informed of every benefit available to them after a major collision. Victims are encouraged to file an injury claim to earn important financial support to pay their medical bills and be reimbursed for the paychecks they lose while missing work. A Madera Car Accident Lawyer will discuss your case with you in a free consultation. This case review is confidential and comes with no obligation to you or your family.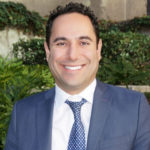 Martin Gasparian is the founder of Maison Law, a California Personal Injury Law Firm. Martin is a graduate of Georgetown University Law School and has been practicing law in California 2004. His practice focuses on helping injury victims know their rights and recover just compensation.