Three people were rushed to the hospital after a major weekend accident along Highway 180 in Fresno County. The California Highway Patrol said it happened between Kerman and Mendota on March 26, 2023.
YourCentralValley.com reports the multi-car accident occurred sometime before 8:30 p.m. near the highway's intersection with Sonoma Avenue.
Investigators determined that the driver of a Chevy heading westbound sideswiped a Ford Mustang that was heading east.  The Chevy then struck a Toyota Camry that was traveling behind the Ford head-on.
The man driving the Chevy was ejected onto the roadway and his vehicle caught fire. He was airlifted to a local hospital with life-threatening injuries. The woman driving the Toyota was also ejected in the crash. She suffered major injuries and was taken by ambulance to a local hospital. The driver of the Ford was also transported to the hospital with major injuries.
The California Highway Patrol hadn't finished its investigation into the circumstances surrounding the collisions. They didn't know if drugs or alcohol played a role in causing the accident.
Maison Law of Fresno also posted information about this accident and about the insurance benefits available to injured victims.
Highway Accident Dangers in Fresno County
Fresno County rural highways often leave drivers feeling brave enough to go a little faster than they would in a city. The lack of traffic and traffic lights might also tempt drivers to look at a text on a cellphone or play with a radio dial for a bit too long.
These mistakes can leave vehicles in the paths of other cars without the driver having a clue about how far they've traveled. The results are often a major collision and severe injuries.
California's Transportation Injury Mapping System (TIMS) documented each accident in Fresno County in 2021. They recorded 3,605 accidents involving injury across the county. There were 195 deaths that resulted from those tragic accidents. On Highway 180 alone, there were 212 accidents involving serious injuries for the year. There were 13 fatalities blamed on those accidents.
These incidents are usually 100% avoidable if drivers pay attention to the road ahead and always travel at speeds safe for conditions.
What To Do After a Serious Car Accident in Fresno County
Victims of dangerous accidents and their families are encouraged to stay informed of every benefit available to them. A Fresno Car Accident Lawyer will discuss your case with you in a free consultation. This case review is confidential and comes with no obligation to you or your family. After a scary collision, victims should be able to secure the best medical care available, as well as the funds to pay for that care.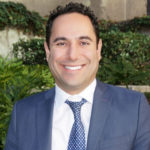 Martin Gasparian is the founder of Maison Law, a California Personal Injury Law Firm. Martin is a graduate of Georgetown University Law School and has been practicing law in California 2004. His practice focuses on helping injury victims know their rights and recover just compensation.