Fresno police say two injured men were left at the scene of a major accident by a hit-and-run driver early Wednesday morning. Investigators say the accident occurred at the intersection of McKinley Avenue and First Street on January 11, 2023.
KMPH-TV reports the frightening accident occurred at around 2:45 a.m. after the driver of a black pickup truck on McKinley Avenue ran a red light. Fresno police officers determined that the truck then struck a gold car traveling north on First Street. The car crashed into a traffic light pole. The pickup truck flipped and landed on its roof in a liquor store parking lot.
Emergency responders say two victims in the car were rushed to Community Regional Medical Center in Fresno. The driver was reportedly in stable condition. The passenger suffered from more serious wounds and was said to be critically injured.
Investigators say the 33-year-old man who was driving the pickup truck fled the scene on foot. KSEE-TV reported that he was later apprehended near the intersection of Fresno Street and McKinley Avenue after getting stuck on a fence. Fresno police continue to investigate the circumstances surrounding the crash.
Maison Law also posted details about this accident, including information for victims in need of support through recovery.
Hit-And-Run Accident Dangers in Fresno
Travel through Fresno can be hazardous at night because drivers are often more reckless and unpredictable in the early morning hours. There is also less traffic and that can limit the number of witnesses to any car crash that occurs.
When an at-fault driver decides to leave the accident scene and doesn't call 911, victims with injuries can be left waiting even longer for life-saving care. The thoughtless driver could also leave the entire cost of a long medical recovery as the responsibility of the victim and the victim's family.
The California Transportation Injury Mapping System (TIMS) recorded 1,496 accidents involving injury in Fresno in 2021. Researchers found that at least 136 of those accidents involved felony hit-and-run charges. A tragic 12 victims lost their lives in those accidents.
These are unacceptable numbers, even for a city the size of Fresno. It's critical that every driver understands the importance of focusing on the road at all times. It's also vital that all drivers understand the additional harm they cause when they decide to avoid taking responsibility for a careless mistake.
A word for hit-and-run accident victims in Fresno…
Victims injured in a hit-and-run accident are encouraged to stay informed of every benefit available to them through a car accident injury claim. A Fresno Car Accident Lawyer will discuss your case with you and your family in a free consultation and make sure you don't forfeit your rights to seek support through such a difficult time.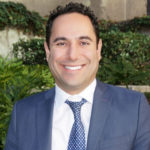 Martin Gasparian is the founder of Maison Law, a California Personal Injury Law Firm. Martin is a graduate of Georgetown University Law School and has been practicing law in California 2004. His practice focuses on helping injury victims know their rights and recover just compensation.