If you or a loved one have been the victim of a personal injury accident, your care, and your family's wellbeing will be your first concern. Unfortunately, after a costly recovery, your family may also have to stress over the hospital bills that arrive and lost income at work.
These concerns and others often send Bakersfield accident victims in search of the best attorney they can find. But what qualities should they be looking for in a legal representative?
You'll want an attorney you feel comfortable with and someone with the skill to get the most out of your accident claim. But finding the right person to turn your accident case over to is a big decision. These are five qualities you should be looking for in Bakersfield personal injury attorney.
Select an Experienced Mediator and Litigator
You might think there's a pre-established settlement amount that personal injury victims receive, but that's not usually the case. Injured victims receive a wide range of settlements from insurance companies. Often very similar injuries for two different people result in awards that vary by thousands of dollars.
Your attorney's experience at the negotiating table usually plays an enormous role in the amount you'll receive in a settlement check. Your Bakersfield personal injury lawyer must have the experience to recognize when an insurance company sends you a "lowball" settlement offer. A lowball offer is one that doesn't pay all of your medical bills or your other damages. It leaves you paying for many of your hardships out of your own savings.
A good lawyer rejects these types of settlement offers and knows to demand more from clients. Your lawyer will force the insurance representatives to return to the negotiating table until they offer what's fair. This commitment to go the extra mile to make sure you and your family have what you need to rebuild your lives is just one benefit of having a top-quality personal injury lawyer.
The vast majority of personal injury cases result in a settlement, but if an insurance company won't pay you what's fair for what you've endured, you'll have to take them to court. You want a legal representative with plenty of courtroom experience if your case requires going before a judge. Your Bakersfield personal injury attorney will always have strong evidence prepared in case your claim must be settled by a jury.
Select a Well-Established Bakersfield Law Firm
A successful law firm gives you the best chance to win your case and to more easily afford your representation. When Bakersfield attorneys aren't living from paycheck to paycheck and have strong financial backing, they can work on a "contingency" basis.
Working on contingency means your law firm doesn't get paid unless they win your case for you. You don't pay anything upfront. Your lawyer covers all court costs and pays all fees while your case advances. A law firm's payment comes out of the settlement you receive after a case is won.
If they don't have a stable business already established, they may not be able to afford to sustain your case if it takes several months or even a year to reach closure. You want to seek out a Bakersfield law firm with plenty of clients and past case success.
Select an Attorney Who Represents Only Accident Victims
An unfocused attorney may not be able to give your case the attention it deserves. Lawyers can focus on many different types of cases at once, but it's the clients who often suffer.
Lawyers may take on family law cases or bankruptcy cases, but this often leaves them shortchanging their personal injury victims. They may even let the knowledge of California personal injury law lapse as they juggle too many types of legal services. Law firms might also represent companies and corporations in cases, and this may leave them with conflicts of interest. This could also leave them ignoring your case.
Limit your choices to lawyers who specialize in personal injury cases. They will likely have the most know-how and skill to maximize the personal injury settlement you receive.
Select a Lawyer Who Listens and Who Fits Your Personality
Lawyers should always be good listeners and must be a good match for your personal approach to your case. You should treat your free consultation with a lawyer as an interview. Pay attention to how a lawyer interacts with you and your family. They should be considerate of every concern you bring up and be happy to answer every question. You want to know how a lawyer envisions your case resolving and make sure the plan meets your expectations.
You also want to avoid a lawyer who only tells you what you want to hear. This is sometimes a sign that a lawyer is desperate for your business. A Bakersfield personal injury lawyer should go over every option you have and tell you about the risks and rewards of each approach.
Client Testimonials and Referrals
A Bakersfield law firm's website is one way to learn what to expect from different lawyers and firms. A law firm should have an extensive list of examples of past victories for clients. There should also be readily available statements from clients discussing what they experienced while working with the law firm. Look for testimonials about cases that are similar to your own.
It's always a good idea to talk to friends about their experience with local lawyers and find out if they'd recommend someone. If you've used attorneys in other fields, it's usually helpful to call their offices and find out if they know personal injury lawyers they'd recommend.
You'll want to read over an attorney's "about" page to find out what kind of personal injury background they have and how long they've been at it. An extensive background in taking on corporations and insurance companies is always a plus for your case. Sometimes a lawyer who comes from a corporate background can use that "insider's perspective" to benefit your case.
What to Do After a Bakersfield Accident…
Bakersfield personal injury victims and their families should be made aware of every benefit available to them after a terrible accident. A skilled Bakersfield Personal Injury Accident Lawyer will discuss your case with you in a free consultation and go over every option you have. This consultation is confidential and comes with no obligation to you or your family.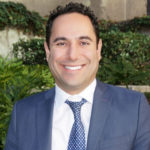 Martin Gasparian is the founder of Maison Law, a California Personal Injury Law Firm. Martin is a graduate of Georgetown University Law School and has been practicing law in California 2004. His practice focuses on helping injury victims know their rights and recover just compensation.