Around 6 p.m. on Sunday evening, a hit-and-run bicycle accident took one life in Wasco. According to KGET, the accident happened in an unidentified area of the city on the evening of November 12, 2023.
Wasco officials arrived on scene where they found that a bicyclist was traveling in the city and was struck by the driver of a passenger vehicle. The driver of the vehicle fled the scene without stopping.
When Wasco responders arrived on scene, they found that the bicyclist sustained major injuries. The cyclist, identified as an adult female, was tragically pronounced dead on scene due to her injuries. Nobody else was hurt as a result of the accident.
Police did not say if they found the driver responsible for the accident. Their investigation into the accident remains ongoing.
Maison Law of Wasco posted details regarding this collision and what families can do if a loved one's life has been lost in a bicycle accident.
Dangers of Wasco Bicycle Accidents
Bicycle accidents in Wasco and throughout the rest of Kern County can be devastating and have been occurring more commonly over the years. These accidents tend to occur due to negligence on behalf of a driver who is not paying attention to the roads around them, leading to devastating consequences.
In 2022, it was reported by the Transportation Injury Mapping System (TIMS) that a total of four bicycle accidents happened in Wasco. Out of these accidents, one person lost their life and three were injured.
Because bicyclists are so vulnerable on our roads, drivers are urged to take special precautions and watch out for cyclists at all times. However, these accidents continue to occur due to negligence annually. Proving fault in a hit-and-run accident is not always easy to do, which is why you may need legal assistance on your side.
After a Hit-and-Run Bicycle Accident in Wasco
Protecting the rights of your loved one and your family after a fatal collision is likely one of the main things on your mind. It is completely normal to feel alone and confused during these difficult times, but you should not have to stand alone after a fatal accident.
Our Wasco bicycle accident lawyers at Maison Law are here to compassionately assist you after you have lost a loved one in a bicycle accident. We will provide you with a confidential and totally free consultation so that you can get started on your claim. Please contact us today for more information on how we can help you.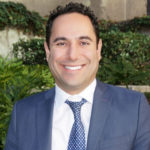 Martin Gasparian is the founder of Maison Law, a California Personal Injury Law Firm. Martin is a graduate of Georgetown University Law School and has been practicing law in California 2004. His practice focuses on helping injury victims know their rights and recover just compensation.