Suffering personal injuries can be a life-changing experience. Whether a person sustains a head injury in a car accident, a patient is the victim of a botched medical procedure, or a person suffers a serious back injury from slipping on a wet floor, the assessment of damages is the same.
Under California law, as in most states, injured victims can seek recovery by filing a personal injury lawsuit, medical malpractice lawsuit, or product liability lawsuit, depending on the nature of the conduct that caused personal injuries. As stated in California Civil Code Section 3281, "every person who suffers detriment from the unlawful act or omission of another, may recover from the person in fault a compensation therefor in money, which is called damages."
Understanding the Different Types of Damages in California
Damages are not always easy to calculate. Personal injuries do not simply go away, especially if the injuries at issue are permanent, disabling, and potentially fatal. In addition to the physical consequences of personal injuries, an injured victim has other quantifiable damages, such as medical expenses and lost wages.
In California, damages collected in a personal injury lawsuit are called "compensatory damages." Such damages are intended to make the injured plaintiff "whole," which can be a difficult concept to understand, given that injuries cannot be undone. Becoming "whole" may seem like an impossibility, but the concept is the best way to help victims of personal injuries.
Being made "whole" means compensating an injury victim in the best way possible to account for both the physical/mental consequences of the injuries as well as the economic consequences of the injuries. Compensatory damages are broken down into general damages and special damages.
General Damages (Non-Economic)
General damages cover pain and suffering, which can be both physical and emotional. The mere act of being injured produces lifelong struggles for so many accident victims. Examples of injuries that leave victims physically disabled include, among others, the following:
Broken or shattered bones;
Injuries to internal organs;
Internal bleeding;
Traumatic brain injuries (TBIs), such as concussions;
Blunt-force trauma to any part of the body;
Neck and back injuries (such as spinal cord injuries that may lead to paralysis);
Amputation of limbs;
Burns in the event an accident involves a fire; and
Open gashes or wounds that require surgical intervention.
The types of injuries a person experiences vary greatly and depend on the severity of an accident. A high-speed crash will likely elicit much more severe injuries than a fender bender. In the worse of cases, injury victims suffer fatal injuries.
Measuring the damages resulting from injuries like those identified above comes down to the severity of the negligence and the seriousness of the personal injuries. Such damages are not quantifiable in the same way as special damages. Additional general (non-economic damages) include loss of enjoyment of life and loss of consortium (for a spouse or partner who can no longer continue the same type of relationship directly because of personal injuries).
Special Damages (Economic)
Special damages cover all damages that can be calculated. Such damages include, but may not be limited to, the following:
Medical expenses (present and future);
Lost wages (present and future); and
Funeral costs (in the event a person suffers fatal injuries).
Calculating special damages requires the expertise of someone who can calculate the present costs and estimated future costs based on an injury victim's ability to live and function in the future. For example, a young injury victim with a long life ahead may have substantial economic damages in the form of lost future wages from the inability to work. Lifecare plans can be used to calculate the value of an injury victim's life and what will be needed to ensure all medical expenses and general living expenses will be covered in the future.
Punitive Damages
Pursuant to California Civil Code Section 3294, a plaintiff may recover punitive damages "where it is proven by clear and convincing evidence that the defendant has been guilty of oppression, fraud, or malice." Punitive damages are intended to punish a defendant and deter future bad conduct. For example, punitive damages may be awarded in a drunk driving case that resulted in catastrophic injuries or death.
Caps on Damages in California
Many states place caps or limits on how much compensation an injury victim can recover. In medical malpractice cases, California law limits non-economic damages (i.e., pain and suffering) to $250,000. No caps exist on economic damages, which would be quantifiable (i.e., medical expenses and lost wages). California law does not place caps on punitive damages. As such, overall, personal injury victims in California can recover substantial compensation for their injuries.
Statutes of Limitations in California
Statutes of limitations place deadlines on how much time an injury victim has to file a lawsuit. California law enlists the following statutes of limitations for injury cases:
Personal Injury (general) – 2 years from the date of injury
Medical Malpractice – 3 years from the date of injury OR 1 year from the date the injured victim discovers or learns that an act of medical malpractice caused the victim's injuries
Product Liability – 2 years from the date of injury OR 2 years from the date the injured victim knew or should have known that the injuries were caused by a defective product
Wrongful Death – 2 years from the date of the injured person's death
Statutes of limitations are strict laws that can make or break an injury victim's case. Waiting too long to speak with a lawyer and file a lawsuit can prevent an injury victim from recovering damages.
As such, before damages can be calculated, an injured person must make sure there is sufficient time to file a lawsuit. Speaking with an attorney shortly after suffering injuries helps to ensure the statute of limitations will not prevent an injury victim from recovering damages.
Contact a California Personal Injury Attorney Today.
If you or your loved one has suffered personal injuries in an accident, consider contacting a California personal injury attorney today. We may be reached online at https://maisonlaw.com/.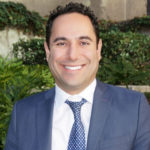 Martin Gasparian is the founder of Maison Law, a California Personal Injury Law Firm. Martin is a graduate of Georgetown University Law School and has been practicing law in California 2004. His practice focuses on helping injury victims know their rights and recover just compensation.