The California Highway Patrol believes a Hanford man is responsible for a deadly weekend head-on collision in Kings County. Investigators say it happened along 14th Avenue near the intersection of Iona Avenue on August 27, 2022.
KSEE-TV reports the accident took place Saturday morning sometime before 4:30 a.m. southwest of Hanford. California Highway Patrol officers found that a man from Hanford driving a Chevy pickup truck northbound veered into the opposite lane of traffic for an unknown reason. The truck then collided head-on with a Chevy SUV traveling southbound.
A 61-year-old man and a 61-year-old woman, both from Hanford, were in the SUV. The woman, riding as a passenger, tragically died in the crash. The man driving suffered severe injuries and was flown to a local hospital.
Highway Patrol investigators say the man driving the truck left the scene but later returned. He had suffered major injuries and was taken to the hospital for treatment where he remained under arrest.
Head-On Accident Dangers in Kings County
Travel on long, rural roads across Kings County can grow monotonous, especially at night, and drivers can be lulled into a false sense of safety. When drivers aren't fully alert and engaged in their duty to protect other motorists, devastating accidents can occur. They happen every week across Kings County, in Hanford, Lemoore, and Corcoran.
California transportation researchers recorded 599 accidents involving injury in Kings County in 2021. A tragic 26 people lost their lives in those impacts. Of those crashes, 46 were documented as involving a head-on collision. Six of the fatalities for the year in Kings County were attributed to head-on impacts.
The majority of head-on crashes and any other angle of crashes are preventable with more attention paid to the road. Attention needs to be taken from cellphones, radios, and distant lights and focus returned to the roadway and to each passing vehicle. Motorists should be able to trust that oncoming traffic will stay where it's supposed to and pass safely each and every time.
What to Do After a Kings County Car Accident
Victims and their families are encouraged to stay informed of every benefit available to them after a terrible accident. A family victimized by a driver's mistake can file a wrongful death claim to protect themselves from future financial turmoil after the loss of a loved one. A surviving victim of a collision may also ask for help with hospital bills and in replacing lost paychecks at work.
A Kings County Car Accident Lawyer will discuss your case in a free consultation and make sure you don't forfeit your rights or your family's rights to seek insurance support. You can find out more about this collision and the actions to take when filing an accident claim on our page here.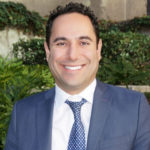 Martin Gasparian is the founder of Maison Law, a California Personal Injury Law Firm. Martin is a graduate of Georgetown University Law School and has been practicing law in California 2004. His practice focuses on helping injury victims know their rights and recover just compensation.