On September 3, 2022, a DUI suspect was part of a frightening crash that claimed the lives of two people in eastern Fresno. The tragic accident took place Saturday morning around 6 a.m. along the northbound lanes of Highway 99 near McKinley Avenue.
The California Highway Patrol found that a 2015 Hyundai Genesis and a 2001 Mitsubishi had collided and both vehicles had traveled down an embankment. The crash sent the Hyundai Genesis through a fence and into a field. The impact sent the Mitsubishi into a tree where it became entangled with the tree's trunk.
Sadly, the two people inside the Mitsubishi did not survive. They were declared dead at the scene. The driver's identity hasn't been released. The passenger was identified as a 19-year-old woman from Mendota.
The driver of the Mitsubishi was transported to Community Regional Medical Center. He was also placed under arrest for suspicion of felony DUI causing death.
Maison Law of Fresno wrote up an article on this Highway 99 DUI accident with more information included.
DUI Accident Dangers in Fresno
DUI drivers can cause serious accidents and when they do, the consequences are often much more devastating. DUI drivers may not have the presence of mind to recognize when they are about to hit someone else. They can also be so impaired that they forget to hit the brakes.
They can ram another vehicle at full speed doing the most damage possible. That's even more dangerous when vehicles are traveling at freeway speeds like those seen on Highway 99.
Traffic officials that monitor accident data throughout Central Valley find that DUI accident incidents seem to be on the rise. They found that there were 185 drunk driving accidents that resulted in injury in 2020. That number rose to 217 cases in 2021.
The tragic deaths recorded in those years tell a different story. In 2021, six people lost their lives in Fresno accidents involving a drunk driver. In 2020, the number was shockingly three times the 2021 fatalities.  25 victims tragically lost their lives in 2020.
Accident statistics revealed discouraging trends in 2020 and 2021. Fortunately, drivers in Fresno still have time to affect the final accident numbers for 2022 in a positive way. It's critical that drivers stay out of the driver's seat after they've been drinking or have taken drugs. With a little extra caution from drivers and their friends and family members, more Fresno County residents can make it home safe each morning and night.
What to Do After a Fresno DUI Deadly Accident
Victims and their families are encouraged to stay informed of every benefit available to them after a terrible accident. A Fresno County Car Accident Lawyer will discuss your case in a free consultation and make sure you don't forfeit your rights to seek compensation.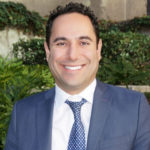 Martin Gasparian is the founder of Maison Law, a California Personal Injury Law Firm. Martin is a graduate of Georgetown University Law School and has been practicing law in California 2004. His practice focuses on helping injury victims know their rights and recover just compensation.