On Sunday in Grapevine, one person was killed in a fatal motorcycle accident on a major highway. The accident, according to KGET, took place on Interstate 5 around the area of Grapevine Road on October 8, 2023.
A southbound pickup truck allegedly broke down on Interstate 5, according to California Highway Patrol officials, who were called to move the vehicle. While officials were in route, two motorcyclists also traveling in the southbound lanes were unable to stop in time and slammed into the back of the pickup truck.
Paramedics were called to the scene to assist the motorcyclists, who were both ejected onto the roadway. One of the motorcyclists, identified as a 25-year-old, was rushed to a local hospital but is expected to recover. The other motorcyclist, identified as a 33-year-old, was tragically pronounced dead at the scene due to traumatic injuries.
Due to the severity of the accident, southbound lanes of traffic were blocked in the area for some time. California Highway Patrol continues its investigation into the collision.
Maison Law of Grapevine and surrounding Kern County posted the details regarding this accident and information for families about how they can move forward financially after a fatal motorcycle accident.
Dangers of Grapevine Motorcycle Accidents
Because motorcyclists have few protections from harm in accidents involving other vehicles, they are likely to end up with severe injuries or even lose their lives in an accident. Even though precautions have been put in place to protect motorcyclists throughout Kern County, road mistakes still occur that risk the lives of motorcyclists every single day.
In 2022, California's Transportation Injury Mapping System (TIMS) conducted a study and discovered that 3,634 accidents took place throughout all of Kern County. Out of these collisions, a total of 236 involved motorcyclists. This was actually fewer motorcycle accidents than in 2021, where Kern County saw 271 accidents involving these parties.
After a fatal motorcycle accident, many families are unsure about where to turn. Grieving such immense losses is never easy when you are trying to keep up with the bills that pile up against you and your family. As you are dealing with this stressful situation, it is crucial that you have a knowledgeable legal advocate on your side.
Following a Fatal Motorcycle Accident in Grapevine
Dealing with the aftermath of a fatal motorcycle accident in Grapevine can be traumatic and unexpected. As the insurance company keeps calling and the bills seemingly never end, you should understand your legal options for recovery.
Speaking with a Grapevine motorcycle accident lawyer near Arvin can benefit your life in many ways so that you and your family can get back on your feet. You have options and should not have to face this process alone.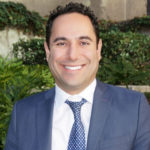 Martin Gasparian is the founder of Maison Law, a California Personal Injury Law Firm. Martin is a graduate of Georgetown University Law School and has been practicing law in California 2004. His practice focuses on helping injury victims know their rights and recover just compensation.