A devastating accident in northern Kern County claimed two lives and left three other victims badly injured.
The California Highway Patrol says the accident occurred on Sunday morning sometime before 2 a.m. outside of Delano on Highway 155/Garces Highway.
KGET-TV reported the collision happened along the highway where it meets Melcher Road on August 8, 2022. Investigators say that a 17-year-old driver in a Dodge was traveling Melcher when he failed to stop for a two-way stop sign. The Dodge continued onto the highway to hit a Kia in a T-bone collision.
The driver of the dodge and a 17-year-old male passenger were taken to Kern Medical. They are both from Delano. A 31-year-old female passenger, from Bakersfield, in the Dodge was also rushed to Kern Medical. The victims were thought to have moderate to major injuries.
Tragically, the two people in the Kia did not make it out of the collision alive. The victims were the 33-year-old man who was driving the Kia and a 31-year-old woman. They both lived in Bakersfield.
The California Highway Patrol believes drug or alcohol use factored into the collision. They continue to investigate the circumstances surrounding the crash.
DUI Accident Dangers in Kern County
Kern County drivers are already exposed to enough danger when confronting other motorists on rural roads. When they approach intersections, the danger levels can increase dramatically, simply because safe drivers may not have the time to avoid a reckless driver's mistake after a stop sign violation.
Careless drivers may be approaching a stop sign after just hearing a text notification on a phone. They may forget to stop as they are pulling up a message. They could also approach a two-way stop sign while drowsy, especially at night, and never register that they need to stop until it's too late. A driver that gets behind the wheel while impaired may not have the awareness to stop.
These and other hazardous behaviors put those on a highway that aren't required to stop at bigger risk. Traffic officials recorded 3,947 traffic accidents involving injury across Kern County in 2021. Almost 200 people died in those accidents. What's more, 1,257 of those accidents were documented as having occurred at intersections. 30 people died in those intersection collisions.
In simple terms, intersections are where drivers from different directions are brought together. It's an incredibly dangerous situation without guidance from traffic lights, stop signs, and yield signs. When drivers get careless and ignore the right-of-way, any vehicle also using the intersection is immediately put at risk.
What to Do After a Devastating Traffic Accident in Kern County
Victims and their families are encouraged to stay informed of every benefit available to them after a terrible accident. A Bakersfield Car Accident Lawyer serving all of Kern County will discuss your case in a free consultation and make sure you don't forfeit your rights to seek financial support through such a difficult time.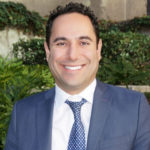 Martin Gasparian is the founder of Maison Law, a California Personal Injury Law Firm. Martin is a graduate of Georgetown University Law School and has been practicing law in California 2004. His practice focuses on helping injury victims know their rights and recover just compensation.