Rescue crews tried to resuscitate a Turlock pedestrian accident victim on Monday night, but, sadly, were not successful. The hit-and-run driver who struck the man left the victim at the scene. Turlock Police reported the accident occurred on Geer Road near Wayside Drive on November 21, 2022.
The Modesto Bee reported fire department crews were sent to the scene about 15 minutes before midnight. Those crews found a male victim and began performing CPR. Life-saving measures continued until the man was pronounced dead from his injuries. Investigators said the victim was estimated to be in his 30s.
The driver involved in this pedestrian accident did not stay at the scene. Turlock police began a hit-and-run investigation but did not have any information to release about the driver they are looking for or the driver's vehicle.
If you have any information about what happened or know the identity of the driver involved, please contact the Turlock Police Department.
Maison Law of Turlock also posted an article about this tragic accident and about the support that exists for the families of Stanislaus County accident victims.
Pedestrian Hit-And-Run Accident Dangers in Turlock
Turlock pedestrians find a lot of intersections marked off with white lines for crosswalks. But many of these spots aren't backed up with traffic lights and flashing caution signs to better ensure the safety of those traveling on foot.
Pedestrians are defenseless in a collision with a car, truck, or SUV. They are also left defenseless when a driver decides to speed away from an accident to avoid taking responsibility. Pedestrians still in a roadway are at risk of getting struck again by other motorists who don't know they are down. They also must wait longer for ambulance care when a driver flees and doesn't contact 911 about what happened.
It's a constant problem in Stanislaus County. California traffic officials documented 25 pedestrian accidents involving injury in Turlock in 2021. In a sad revelation, over a quarter of those accidents involved a hit-and-run felony driver. In all, three Turlock pedestrian accident victims lost their lives in 2021.
The decision to abandon the scene of an accident leaves victims and their families with the consequences of an awful tragedy. It's time that more resources were used to capture hit-and-run drivers and stronger laws were in place to punish those who would leave an injured victim behind.
What To Do After a Loved One Is Killed in a Turlock Pedestrian Accident
The families of pedestrian victims are encouraged to stay informed of every benefit available to them after a terrible accident. A Turlock Pedestrian Accident Lawyer will discuss your family's options in a free consultation. Families may be able to earn support even when an at-fault driver remains unidentified. This case review is confidential and comes with no obligation to you or your family. Make sure you don't forfeit your rights to seek fair financial support from a careless driver's insurance company.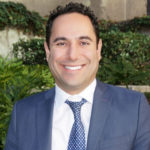 Martin Gasparian is the founder of Maison Law, a California Personal Injury Law Firm. Martin is a graduate of Georgetown University Law School and has been practicing law in California 2004. His practice focuses on helping injury victims know their rights and recover just compensation.