A life was tragically claimed in a major weekend crash in the Grapevine area along Interstate 5 in Kern County. The California Highway Patrol says the crash happened Sunday night around 9:45 p.m. on June 26, 2022.
KGET-TV reported the accident occurred in the northbound lanes of I-5 near Grapevine Road. Investigators arrive to find that three vehicles had been involved in the collision. One vehicle, a Toyota Tundra pickup ended up about 100 feet off an embankment.
There was a 41-year-old driver from Modesto and two passengers in the truck. A backseat passenger was pronounced dead on the scene.
The two other vehicles involved were a Peterbilt big rig driven by a 41-year-old man from Modesto and an Acura sedan driven by a 27-year-old from San Jose.
It was not clear how many other people were injured in the collision. California Highway Patrol investigators have not said what caused the accident.
Big-Rig Accident Dangers on Interstate 5 in Kern County
Drivers on California Interstates won't travel far without seeing a semi-truck, a tanker truck, or a produce hauler barreling down the highway. The weight of these big rigs combined with their elevated height can increase the risk of injury and death in accidents, even when the truck driver wasn't to blame.
California's Transportation Injury Mapping System (TIMS) records accidents across Kern County every year. Their data shows there were almost 4,000 traffic accidents involving injuries in the county in 2021. Those accidents reached a tragic total of 196 victims killed.
What's more, Kern County was the scene of 355 truck accidents involving injury. And yet, those accidents still led to 33 deaths in 2021. Car and Truck accident fatalities take an extreme toll on families and the community where the victims live. It's important to think of the enormous cost in human lives traffic accidents take each year every time you get behind the wheel. Even the smallest extra caution shown on local interstates can make a positive impact.
What to Do After a Major Accident in Central Valley or San Jose
Victims and their families are encouraged to stay informed of every benefit available to them after a terrible accident. A California Car Accident Lawyer will discuss your case with you in a free consultation and make sure you don't forfeit your rights to seek financial support through such a difficult time.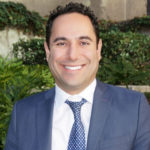 Martin Gasparian is the founder of Maison Law, a California Personal Injury Law Firm. Martin is a graduate of Georgetown University Law School and has been practicing law in California 2004. His practice focuses on helping injury victims know their rights and recover just compensation.