A devastating multi-vehicle crash in Madera County claimed one driver's life and left another badly injured Thursday morning. The California Highway Patrol says that at least three vehicles were involved in the accident that occurred just after 8 a.m. east of Madera on September 15, 2022.
KFSN-TV reports the accident occurred along Highway 41 at Avenue 15. Investigators say that a Dodge pickup truck in the northbound lane was either merging or attempting to pass vehicles when it hit a Toyota Corolla. The Toyota was sent into the oncoming lane where it struck a BMW head-on.
The collision tragically took the life of the driver of the Toyota. The driver in the BMW suffered severe injuries. A medical helicopter landed on the highway in order to rush the patient to a nearby hospital. No one in the pick-up truck was injured.
California Highway Patrol investigators continue to work to determine the circumstances surrounding the terrible accident.
Madera County Highway Accident Dangers
Madera County's rural highways can offer safe lanes without a lot of traffic at times. But there are also unique dangers on any two-lane road that can lead to frightening collisions.
Traffic in opposite lanes has just a few feet of space and painted lines separating fast-moving cars and trucks. One small error by one driver at the wrong time can cause a chain-reaction accident that leaves motorists at risk of major injuries.
California traffic officials monitor accident statistics on Madera County roads each year. In 2021 they documented 742 total accidents resulting in injury across the county. Those accidents led to 36 tragic deaths. Incidents on Hwy 41 made up 102 of those accidents and claimed at least one life over the year.
These accident figures of course represent real tragedies for victims and tragedies for victims and families across Madera County and Fresno County. It's a good time to remind drivers to stay alert on all roadways across Central Valley. That extra focus on the lanes could prevent hundreds of accidents and save dozens of lives.
What to Do After a Serious Accident on Highway 41 in Madera County
Victims and their families are encouraged to stay informed of every benefit available to them after a terrible accident. A Madera County Car Accident Lawyer serving families across Central Valley will discuss an injury case or a wrongful death case with you in a free consultation. Make sure you don't forfeit your right to financial support to help during such a difficult time.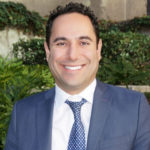 Martin Gasparian is the founder of Maison Law, a California Personal Injury Law Firm. Martin is a graduate of Georgetown University Law School and has been practicing law in California 2004. His practice focuses on helping injury victims know their rights and recover just compensation.