A pedestrian tragedy unfolded on a Fresno Street Monday night after a man was struck by two cars and killed. Fresno Police responded to the scene at Marks Avenue and Clinton Avenue on January 16, 2023.
KGPE-TV reported the accident occurred sometime around 8 p.m. Investigators arrived to find a man down in the road. Police officers say the victim, a man in his 40s or 50s, was crossing Clinton going southbound when he was struck by a Ford sedan traveling northbound on Marks.
The driver of the Ford reportedly pulled over and got out, but then took off on foot. Fresno police continue to search for that driver. He faces hit-and-run charges and could face vehicular manslaughter charges.
Investigators say a second car came upon the scene shortly after the first collision. The driver couldn't see the victim in the roadway and the victim was struck a second time. The driver of the second vehicle stopped at the scene and cooperated with the Fresno Police Department's investigation.
Maison Law also detailed this accident on its website and included important information for families who have had a loved one in a pedestrian accident.
Fresno Pedestrian Accident Dangers
Many Fresno pedestrians understandably have a hard time trusting local drivers, even when they've got a crosswalk light flashing that it's safe to cross. Those crosswalks are no guarantee that motorists are paying attention to traffic lights and lane markings and will slow down.
California transportation researchers tracked the pedestrian accident numbers for Fresno over the past few years. They say that in 2021 the lives of 27 pedestrians were claimed on local roads. That tragic number is down slightly from 2020 figures that showed 33 people on foot were killed in Fresno. 21 pedestrian deaths were recorded in 2019.
While the tragic pedestrian accident numbers go up and down each year, they still represent too many lives lost. Drivers must be strongly reminded that they are responsible for slowing down at the sight of a pedestrian near the road no matter the location. Motorists must start taking responsibility for the hazards they present to anyone traveling on foot in our city.
What To Do After a Loved One Is Lost in a Fresno Pedestrian Accident
The families of pedestrian victims are encouraged to stay informed of every benefit available to them after a terrible accident. There are ways to secure support for grieving families even in hit-and-run cases where a driver is never identified. A Fresno Pedestrian Accident Lawyer will discuss your case in a free consultation. This case review is confidential and comes with no obligation to you or your family. Make sure you don't forfeit your rights to seek fair financial support from a careless driver's insurance company.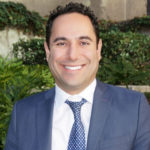 Martin Gasparian is the founder of Maison Law, a California Personal Injury Law Firm. Martin is a graduate of Georgetown University Law School and has been practicing law in California 2004. His practice focuses on helping injury victims know their rights and recover just compensation.