A motorcyclist suffered severe injuries after being thrown from his bike in a weekend Fresno hit-and-run accident. The California Highway Patrol responded to the scene Saturday afternoon shortly after 3:30 p.m. at the intersection of Belmont Avenue and Hughes Avenue near Mountain View Cemetery.
KSEE-TV reported on the tragic accident on January 21, 2023. The accident involved the driver of a black SUV pulling a trailer traveling westbound on Belmont. Investigators say the driver made a U-turn in front of the motorcyclist who was traveling eastbound on Belmont. The rider was left with no room to avoid the SUV and suffered a powerful impact.
California Highway Patrol responders found the victim on the road. He was reportedly unconscious and breathing. The man was rushed to a local hospital with major injuries.
Investigators say the driver of the SUV believed to have been responsible left the scene. The CHP continues to look for that suspect. They have not released a further description of the hit-and-run suspect or the vehicle.
Maison Law of Fresno posted some important information on who you should call if you witnessed this accident or know the location of the driver involved.
Motorcycle Hit-And-Run Accident Dangers in Fresno
Motorists who carelessly strike motorcyclists often say that they didn't see the rider. This is often an excuse for a driver who didn't check mirrors or blind spots or didn't pay enough attention to approaching traffic. Perhaps that's why so many drivers choose to flee the scene and leave a motorcyclist as a victim of a hit-and-run.
This decision can leave a motorcyclist waiting on ambulance care even longer. An unreported accident may also leave a rider in the road and at risk of being struck by another car for longer. A hit-and-run driver also attempts to avoid financial responsibility for what's happened, leaving the victim and the victim's family facing enormous medical bills alone.
The California Transportation Injury Mapping System (TIMS) documented 93 total Fresno motorcycle accidents involving injury in 2021. At least six of those collisions involved a hit-and-run driver. It's critical to drive home the extent of damage careless drivers do when they don't monitor local streets for motorcyclists. When motorists know the severe consequences their inattention can cause, perhaps more riders will make it home safely each day and night.
What To Do After a Serious Motorcycle Accident in Fresno
Victims of dangerous motorcycle accidents and their families are encouraged to stay informed of every benefit available to them. A Fresno Motorcycle Accident Lawyer will discuss your case with you in a free consultation. This case review is confidential and comes with no obligation to you or your family. In a hit-and-run motorcycle collision when a driver isn't identified, victims and their families may still be able to secure support to help in recovery.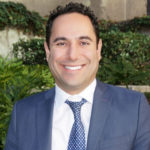 Martin Gasparian is the founder of Maison Law, a California Personal Injury Law Firm. Martin is a graduate of Georgetown University Law School and has been practicing law in California 2004. His practice focuses on helping injury victims know their rights and recover just compensation.