A collision between a motorcyclist and a small car sent a rider to the hospital this weekend in Fresno. Fresno Police responded to the scene sometime after 6 p.m. on Saturday, October 8, 2022.
KMPH-TV reports the accident occurred as the motorcyclist was exiting Highway 41 and was attempting to turn left onto Shaw Avenue. Police investigators say the rider was struck by the driver of a black Mini Cooper.
The rider was rushed to a local hospital with serious injuries. The driver in the Mini Cooper was not hurt.
Fresno police continue to investigate the circumstances surrounding the crash. They say the driver involved did stay on the scene to cooperate with the investigation. Officers do not believe drug or alcohol use was to blame for the devastating collision.
Maison Law of Fresno posted additional information on this accident, including the legal options motorcycle accident victims and their families have.
Fresno Motorcycle Accident Dangers on Shaw Avenue
Motorcyclists who travel Fresno already know that the biggest threat to their safety is when drivers become careless at the wheel. Motorists glancing at a cell phone or adjusting a radio dial can pay too little attention to the road and miss the smaller outline of a rider on a motorcycle.
A distracted or reckless driver may wind up in the path of a rider without realizing it until it's too late. California traffic officials monitor the motorcycle accidents reported on Fresno streets each year.
In 2021, there were 216 motorcycle accidents involving injury across Fresno. 10 people tragically lost their lives in those collisions. By itself, Highway 41 through Fresno County was the scene for 10 motorcycle accidents involving injury for the year.
These dangerous accidents can put riders at extreme risk of severe injuries. Motorcycle accidents are also often preventable. A little more focus on the part of drivers and a little less speed can avoid the impacts that send so many riders to the hospital each year.
What to do after a serious motorcycle crash in Fresno…
Motorcycle accident victims and their families are encouraged to stay informed of every benefit available to them after a bad accident. Victims should get the best medical care available so they can return to their rides as soon as possible. They also need adequate support from an at-fault driver's car insurance provider to pay for that care.
A Fresno Motorcycle Accident Lawyer will discuss your case in a free consultation and make sure you don't forfeit your rights or your family's rights to seek compensation.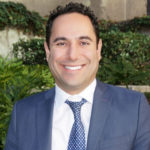 Martin Gasparian is the founder of Maison Law, a California Personal Injury Law Firm. Martin is a graduate of Georgetown University Law School and has been practicing law in California 2004. His practice focuses on helping injury victims know their rights and recover just compensation.