A young woman tragically lost her life in a weekend Madera County accident and the California Highway Patrol thinks a drunk driver is to blame. CHP officers responded to the scene on Sunday night, east of Madera, along Avenue 15 on February 12, 2023.
KFSN-TV reports the accident took place around 6 p.m. near the Highway 41 intersection. Investigators found that a 24-year-old Fresno man driving a Chevrolet Camaro veered into oncoming traffic. His vehicle struck a Mini Cooper head-on.
The devastating collision claimed the life of a 19-year-old woman from Madera driving the Mini Cooper. The man driving the Camaro suffered what were described as major injuries and was rushed to a local trauma center.
CHP investigators believe alcohol use played a role in causing the head-on collision. There's been no update on any charges resulting from the accident.
Maison Law of Madera also posted information about this heartbreaking accident on its website.
Madera County DUI Accident Dangers
Drivers who travel under the influence of drugs or alcohol can create devastation no matter where they go.
A drunk driver on a two-lane highway can cause an unavoidable hazard. Cars going full speed pass within just a few feet of each other as it is on rural roads. Motorists impaired by alcohol can fail to realize they've crossed over a white or yellow line. They can surprise oncoming drivers, leaving them with little chance to avoid a frightening head-on crash.
Drunk drivers making mistakes and causing scary crashes are a common theme on rural highways across the Central Valley. California's Transportation Injury Mapping System (TIMS) tracked accidents involving drunk drivers in 2021. In total, there were 744 crashes involving injury across the county for the year. A shocking 131 of those accidents and at least 9 deaths were attributed to drunk drivers.
These tragic numbers show the need for all drivers, and their families and friends to do more to keep intoxicated drivers off of local streets and highways.
What Families Can Do After a Fatal Madera Car Accident…
The families of traffic collision victims are encouraged to stay informed of every benefit available to them after a terrible accident. Close relatives can file a wrongful death claim to earn important financial support to protect those left behind in the years ahead. A Madera Car Accident Lawyer, serving all of Central Valley, is ready to discuss your case with you in a free case consultation. This case review is confidential and comes with no obligation to you or your family.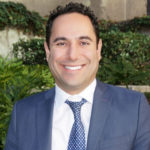 Martin Gasparian is the founder of Maison Law, a California Personal Injury Law Firm. Martin is a graduate of Georgetown University Law School and has been practicing law in California 2004. His practice focuses on helping injury victims know their rights and recover just compensation.