A tragic accident in thick fog claimed a gardening truck driver's life on Monday morning in western Bakersfield. The Bakersfield police department says the collision occurred on Coffee Road north of the Brimhall Road intersection on December 26, 2022.
KGET-TV reports the tragic accident unfolded shortly before 7 a.m. Investigators determined that the driver of a gardening truck had pulled over to change a flat tire. He was out of his truck when an SUV approached and struck the truck.
The truck's driver was killed in the crash. A truck passenger suffered what were determined to be moderate injuries and was taken to a local hospital. The SUV driver was apparently not hurt.
The Bakersfield Police Department questioned the SUV Driver. Officers don't believe alcohol or drugs were involved in the crash. They do believe speeding and reduced visibility factored into what happened.
Maison Law of Bakersfield also reported on the accident and had information on the rights accident victims and their families have.
Bakersfield Foggy Weather Driving Dangers
Weather can get bad in Bakersfield, but dangerous conditions don't usually erase the responsibility of drivers to behave cautiously. When roads get treacherous, they must drive at speeds safe for the conditions. This means they must slow down to speeds that allow them to avoid any unexpected obstacle or hazard, even when fog reduces visibility.
When drivers don't show this basic "duty of care" to other motorists and cause accidents, they can be held fully responsible for the consequences of a collision.
Driving in foggy conditions should usually mean that drivers drop their speeds dramatically in order to avoid hitting other cars and trucks they can't see until they are right up on them. The Federal Highway Administration (FHWA) documents that each year over 38,700 vehicle crashes occur in the fog across the U.S. Over 600 people are killed and more than 16,300 people are injured in these crashes annually.
It's critical that drivers take every precaution when at the wheel in low-visibility conditions. When they don't, they must be held accountable for the damage they cause and the injuries that victims suffer.
A word about car accidents in Bakersfield…
Victims and their families are encouraged to stay informed of every benefit available to them after a terrible accident. A Bakersfield Car Accident Lawyer will discuss your case with you in a free consultation and make sure you don't forfeit your rights to seek financial support to help during such a difficult time.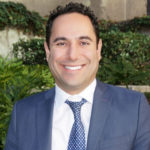 Martin Gasparian is the founder of Maison Law, a California Personal Injury Law Firm. Martin is a graduate of Georgetown University Law School and has been practicing law in California 2004. His practice focuses on helping injury victims know their rights and recover just compensation.