A devastating weekend accident in Fresno County sent three people to the hospital and forced the California Highway Patrol (CHP) to open a DUI investigation.
The CHP responded to the scene at around 7 p.m. Saturday evening along Highway 33 near Hudson Avenue. KFSN-TV reports the accident took place east of Firebaugh on November 12, 2022.
CHP investigators say that a woman traveling southbound who had veered off of Highway 33 overcorrected while returning to the highway. She then crossed the centerline to enter the opposite lane of traffic.  A head-on collision with a northbound vehicle occurred. An approaching third vehicle struck both cars in the aftermath.
A man and a woman in the northbound vehicle were rushed to the hospital with major injuries. A child in the car suffered only minor injuries and was deemed to be okay. The driver of the third vehicle didn't suffer any injuries.
The woman driving the first car is under investigation for driving under the influence. She was taken to the hospital with serious injuries.
Maison Law of Fresno also reported on the accident and about the benefits injured victims should ask for.
DUI Weekend Accident Dangers in Fresno County
The weekend is a time when more people choose to consume more alcoholic beverages. Unfortunately, Saturday evening can also begin a period when more impaired people decide to drive on local roads and highways.
Moneygeek found that over a five-year period, Saturdays proved to be the days when the most deadly DUI accidents were recorded across the U.S. Sunday was a close second for tragic DUI accidents.
California transportation experts documented 708 DUI accidents involving injury in 2021 in Fresno County. Those accidents led to 39 tragic deaths. On Highway 33 alone four DUI accidents were recorded with an astonishing nine fatalities reported for the year.
Rural Fresno County roads may not carry the same amount of traffic as some city streets, but there are still accidents every day on avenues and state routes.
Careless drivers make unintentional mistakes that can cause serious accidents and injuries. Yet, it's even more tragic when a driver chooses to put everyone in extreme danger by taking a drug or consuming alcohol before getting out on the highways.
What to Do After a Fresno County DUI Accident
Victims injured in a DUI Accident are encouraged to stay informed of every benefit available to them through a wrongful death claim. A Fresno County Car Accident Lawyer will discuss your case in a free consultation and make sure you don't forfeit your rights to seek support through such a difficult time.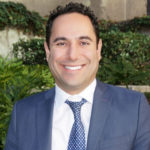 Martin Gasparian is the founder of Maison Law, a California Personal Injury Law Firm. Martin is a graduate of Georgetown University Law School and has been practicing law in California 2004. His practice focuses on helping injury victims know their rights and recover just compensation.