Four women from Central Valley tragically lost their lives after a head-on collision in Monterey County. The devastating accident occurred Monday morning, sometime before 6:20 a.m., south of Monterey on June 13, 2022.
KSEE-TV reports it happened near the intersection of Jolon Road and Mission Road. The California Highway Patrol arrived on the scene to find that two cars had been involved in a head-on impact.
One woman from Fresno, the 45-year-old driver of the first car, had to be pulled out of the vehicle and was rushed to a local hospital. She later died at the hospital.
Three other women in the first car were pronounced dead on the scene. Two of the victims were also from Fresno, a 44-year-old woman and a 36-year-old woman. One of the victims was a 52-year-old woman from Merced.
The driver of the second car suffered serious injuries. The 43-year-old man from Hughson was flown to a nearby hospital. The CHP continues to investigate the cause of the crash.
Head-On Accident Dangers in Monterey County
Head-on accidents are the most deadly type of impact documented in traffic collisions. The National Highway Traffic Safety Administration (NHTSA) found that there were 3,613 head-on accidents involving a fatality across the nation in 2019. Yet, that comparatively small number of cases accounted for almost 11% of the fatal accidents for the country as a whole for the year.
In Monterey County in 2021, the California Transportation Injury Mapping System (TIMS) documented 1,628 accidents resulting in over two thousand injuries and 46 tragic deaths. By comparison, 110 of those accidents were recorded as head-on impacts. They left 206 victims to suffer injuries and claimed 7 lives.
Thankfully, head-on collisions are not common. But when they occur, victims face extreme risks to their lives. It's worth every bit of extra effort to encourage drivers to pay more attention, to stay in their lanes, and help prevent these frightening crashes.
What to Do After a Devastating Traffic Accident in Monterey County or in Central Valley
Victims and their families are encouraged to stay informed of every benefit available to them after a terrible accident. A Central Valley Car Accident Lawyer will discuss your case with you in a free consultation and make sure you don't forfeit your rights to seek financial support through such a difficult time.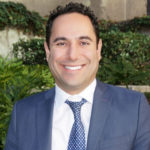 Martin Gasparian is the founder of Maison Law, a California Personal Injury Law Firm. Martin is a graduate of Georgetown University Law School and has been practicing law in California 2004. His practice focuses on helping injury victims know their rights and recover just compensation.