A tragic collision involving two vehicles took the life of one victim on Monday in Shafter. California Highway Patrol officials arrived on the scene after 4:30 p.m. to find that the vehicles collided on East Lerdo Highway on August 14, 2023.
KGET reported that the accident happened on the highway near its intersection with Driver Road. Two vehicles were traveling in the area when they became involved in a collision due to reasons that are still under investigation. After the vehicles collided with one another, one caught on fire and the other soon followed.
Due to the severity of their injuries, one involved victim was tragically pronounced deceased at the scene. Emergency responders assisted those in need but no other injuries were reported.
Police blocked the road on East Lerdo Highway around Cherry Avenue for several hours until the scene was fully cleared.
Shafter Police continue their investigation into the circumstances leading up to the accident at this time.
Maison Law of Shafter also posted details about this accident along with information for families on their rights after losing a loved one in a tragic crash.
Shafter Car Accident Dangers
Shafter contains many large stretches of highway, such as California 43 and Lerdo Highway, where thousands of individuals travel for work and recreation every single day. When you get behind the wheel of a motor vehicle, you never expect that you will become involved in a car accident but this is a reality for many individuals in Kern County each day. A car accident could end in severe injuries or even take a life within seconds.
According to California's Transportation Injury Mapping System (TIMS), there were 41 total crashes involving injury throughout all of Shafter in 2022. Out of these accidents, a total of 2 victims lost their lives and 55 people sustained injuries.
Because so many individuals travel on major highways each day in Shafter, drivers should always stay aware of what is happening around them. Adverse traffic conditions can become deadly when drivers are driving distracted, speeding, or driving under the influence among many other careless driving acts.
What To Do After a Fatal Car Accident in Shafter
When a family finds out that somebody they love has been taken from them in a fatal accident, it is normal to feel stressed and confused. There are many options available for families through a wrongful death claim, which can make them aware of benefits they can receive on behalf of a loved one's passing. It is important to contact a Shafter wrongful death lawyer immediately after an accident. Your case evaluation is completely free and confidential.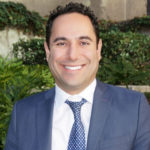 Martin Gasparian is the founder of Maison Law, a California Personal Injury Law Firm. Martin is a graduate of Georgetown University Law School and has been practicing law in California 2004. His practice focuses on helping injury victims know their rights and recover just compensation.