A man tragically lost his life in a fatal pedestrian accident that occurred on Saturday morning in Bakersfield. California Highway Patrol was called to the scene around 2:30 a.m. on the morning of September 9, 2023.
KGET reported that the collision happened in the early morning hours of Saturday on Taft Highway close to the Harrison Street area. A man was walking in the westbound lanes of traffic when he was suddenly struck by a 2011 Chevrolet Impala. The driver later told police that they attempted to swerve out of the way but were unable to stop striking the pedestrian.
Paramedics, fire crews, and other local Bakersfield responders were called on scene following the accident. The male pedestrian was tragically pronounced dead on scene due to severe injuries. The driver of the Impala, identified as a 60-year-old male, was not hurt in the accident.
Police blocked off a portion of the road following the collision until the scene was cleared.
California Highway Patrol officials continue their investigation into the collision and the circumstances that led up to it.
Maison Law of Bakersfield also posted details regarding this tragic accident, as well as information on how families can recover damages after a pedestrian accident.
Bakersfield Pedestrian Accident Hazards
Drivers are expected to constantly be on the lookout for pedestrians, especially in areas where they are likely to cross streets such as intersections and school zones. When a driver spots a pedestrian, they are expected to utilize care around them so that severe accidents can be prevented. However, reckless acts lead to pedestrian accidents each year such as distractions, speeding, fatigued driving, and more.
Each year, the Transportation Injury Mapping System (TIMS) gathers information regarding pedestrian accident rates in Bakersfield and beyond. In 2022, it was reported that 114 accidents involving pedestrians took place throughout Bakersfield. This was slightly fewer than the 123 pedestrian accidents that happened in the city in 2021.
For many, pedestrian accidents end in severe injuries and fatalities. This is due to the fact that pedestrians have virtually no protection from harm in an accident involving any type of large vehicle. Injured pedestrians or their families have options for recovery after a tragic accident.
What Families Can Do After a Fatal Pedestrian Accident
Being aware of legal options and benefits after a fatal pedestrian accident can help a family move forward when their lives have been turned upside-down. Bringing a wrongful death claim on behalf of a loved one is not always easy to do. With the help of a Bakersfield pedestrian accident lawyer, a family can move forward even through the complexities of the legal system. You have every right to seek a free and confidential case consultation that comes with no obligation to you and your family during these difficult times.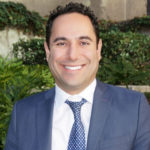 Martin Gasparian is the founder of Maison Law, a California Personal Injury Law Firm. Martin is a graduate of Georgetown University Law School and has been practicing law in California 2004. His practice focuses on helping injury victims know their rights and recover just compensation.