A man from Contra Costa County tragically lost his life in a DUI-involved accident in Kern County.
The California Highway Patrol responded to the accident on Hwy 58 around 8:17 p.m. on Friday night, June 17, 2022. KGET-TV reports the crash occurred west of the General Beale Road exit, east of Bakersfield.
Investigators found that a woman driving a Nissan Sentra was traveling westbound when she lost control. Her Nissan crossed the median into the eastbound lanes. The car then struck a Chevy Silverado pickup head-on, sending the truck into a roll.
A 52-year-old man from San Ramon, the driver of the pickup, was pronounced dead at the scene. The driver of the Nissan, a 27-year-old San Mateo woman, was injured and taken to the hospital.
The Nissan's driver was also arrested on suspicion of felony DUI and other charges related to the death of the other driver. Anyone with additional information about the incident or the drivers involved is asked to call the Bakersfield Highway Patrol Office at 661-396-6600.
DUI Dangers on Kern County Highways
Drivers who choose to get behind the wheel while their judgment is impaired by drugs or alcohol can quickly put every other motorist on the road at risk. DUI drivers often surprise other motorists with unexpected moves and reckless behavior.
What's more, drunk drivers or drivers high on drugs can cause much more devastating accidents. They may not realize when they're heading for a collision, and unlike sober drivers, fail to hit the brakes to lessen the impact force of a collision.
DUI accidents take a major toll on Central Valley and Contra Costa County families and communities. California's Transportation Injury Mapping System (TIMS) tracks alcohol-related accidents across California each year. In 2021 in Kern County, 547 alcohol-involved accidents resulting in injury were recorded. Those accidents led to a tragic 50 people losing their lives.
In Contra Costa County, the yearly toll was also discouraging in 2021. 429 alcohol-related accidents causing injury were recorded, causing a tragic 26 deaths.
Careless accidents will be hard to eliminate, but DUI accidents are based on dangerous and thoughtless choices. They are preventable and every kind of awareness program and preventative action from family and friends can help save lives.
What to Do After a Devastating Traffic Accident in Contra Costa County or in Central Valley
Victims and their families are encouraged to stay informed of every benefit available to them after a terrible accident. A California Car Accident Lawyer will discuss your case with you in a free consultation and make sure you don't forfeit your rights to seek financial support through such a difficult time.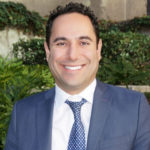 Martin Gasparian is the founder of Maison Law, a California Personal Injury Law Firm. Martin is a graduate of Georgetown University Law School and has been practicing law in California 2004. His practice focuses on helping injury victims know their rights and recover just compensation.