A DUI suspect was arrested after a tragic car crash in western Fresno County early Monday morning. The California Highway Patrol responded to the scene along Highway 33 on October 3, 2022.
ABC30-TV reported the accident occurred shortly before 3 a.m. just north of the Bass Avenue intersection in Mendota. CHP investigators say that a 27-year-old man from Mendota was at the wheel of a Chevy Equinox in the southbound Highway 33 lane when the car swerved into northbound traffic. The SUV struck a Toyota Corolla head-on.
The collision left the man driving the Toyota badly injured. Sadly, the victim, identified as a Mendota resident was declared dead on the scene.
The driver of the Chevy SUV was treated for moderate injuries. He was also arrested for DUI.
Maison Law serving Fresno County victims and families discussed the accident further here.
DUI Accident Dangers in Fresno County
Even cautious drivers are at risk of dangerous collisions when they encounter motorists who have had their judgment blurred by drug or alcohol use. This threat grows at night when drivers can sometimes have less warning when another motorist is veering wildly or traveling recklessly. Drivers will have little time or space to avoid a major collision.
Fresno County authorities record DUI accidents all year long. In 2021, alcohol-related accidents involving injury totaled just over 500 incidents in Fresno County. 39 people tragically died in those collisions.
These terrible accidents affect the lives of surviving victims, the futures of grieving families, and their friends and neighbors. Sadly, many of these accidents could be prevented if family and friends, and businesses took action to keep people too drunk to drive from getting behind the wheel.
What to Do After a Mendota DUI Accident
Families who have lost a loved one in a DUI Accident are encouraged to stay informed of every benefit available to them through a wrongful death claim. A Mendota Car Accident Lawyer will discuss your case in a free consultation and make sure you don't forfeit your family's rights to seek support through such a difficult time.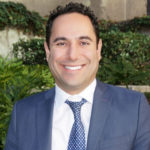 Martin Gasparian is the founder of Maison Law, a California Personal Injury Law Firm. Martin is a graduate of Georgetown University Law School and has been practicing law in California 2004. His practice focuses on helping injury victims know their rights and recover just compensation.