Two people were sent to the hospital after a multiple-vehicle crash involving a DUI driver in south Madera. It happened on New Year's Eve morning along Highway 145 early on Saturday morning, December 31, 2022.
KFSN-TV reports the collision occurred near Pecan Avenue. Responders from the Madera City Fire Department found that three vehicles had collided.
They assisted two victims injured in the crash who were then rushed to a local hospital with injuries. An update on their conditions has not been released.
A 31-year-old man was arrested for DUI at the scene. Investigators say the man tested for a blood alcohol level at three times the legal limit.
Holiday DUI Accident Dangers in Madera
Drunk drivers put so many people at risk when they try to drive while impaired. They endanger themselves, their passengers, and every other motorist on the road.
California transportation officials tracked 39 DUI accidents involving injuries on Madera streets in 2021. Those crashes cost at least two people their lives for the year.
During the week between Christmas and New Year's, the threat can be even worse when people celebrate the holidays too much and then get behind the wheel. The National Highway Traffic Safety Administration (NHTSA) reports that in 2020 there were 209 tragic deaths across the nation involving drunk drivers during the holiday season. For the entire year, drunk-driving accidents were responsible for almost a third of all crash fatalities.
These tragic cases affect people worldwide and also the families and friends of victims right here in Madera. We must encourage holiday partygoers to make travel plans before they start drinking. We must also hold those who provide alcohol over Christmas and New Year's to take responsibility for keeping impaired drivers off local roads.
What to Do After a Madera County Accident…
Victims and their families are encouraged to stay informed of every benefit available to them after a scary accident. Victims can request financial support through a civil injury claim even as a DUI suspect faces a criminal trial. The two cases will be resolved separately so that injured victims can receive the support they need as soon as possible.
A Madera Car Accident Lawyer will discuss your case in a free consultation and make sure you don't forfeit your rights to seek compensation.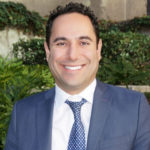 Martin Gasparian is the founder of Maison Law, a California Personal Injury Law Firm. Martin is a graduate of Georgetown University Law School and has been practicing law in California 2004. His practice focuses on helping injury victims know their rights and recover just compensation.