Modesto police believe a DUI driver is responsible for causing a deadly chain-reaction intersection accident in Ceres Friday night. Investigators say it happened at the intersection of East Whitmore Avenue and Morgan Road on July 22, 2022.
The Modesto Bee reports the tragic incident occurred around 10:15 p.m. Modesto officers determined that a driver in the first car involved was approaching the intersection where a line of vehicles had stopped for a red light. The first car rear-ended a second car. Both vehicles then were sent into two other vehicles at the light.
A woman who was a passenger in one of the cars tragically did not survive the crash. Three other victims were transported to a local hospital with injuries. Two of those victims were thought to have suffered life-threatening injuries. An 18-month-old baby was also in one of the vehicles but escaped injury.
The driver of the first car, a 25-year-old man, was arrested at the scene on suspicion of DUI and manslaughter charges.
Ceres DUI-Involved Car Accident Dangers
Motorists who drink alcohol and then get in the driver's seat make a heartless decision that can devastate accident victims and the families they leave behind. Their unpredictable mistakes on Stanislaus County roads cause major accidents and traumatic injuries every week.
California traffic officials document the hazards of drunk driving each year in Stanislaus County. Across 2021, they recorded 469 accidents resulting in injuries that involved a drunk driver in the county. A shocking 42 people were killed in those incidents.
These accidents will continue to devastate victims, families, friends, and the Modesto and Ceres communities as a whole. The deaths of each drunk driving victim cost our cities a life that can never be replaced. It's critical that people who know someone who has been drinking and plans to get out on the local streets take action. They must do everything possible to keep a life-threatening risk off the road.
What to Do After a Ceres or Modesto Car Accident
Victims and their families are encouraged to stay informed of every benefit available to them after a terrible accident. A family victimized by a drunk driver's mistake can file a wrongful death claim to protect themselves from future financial turmoil after a deadly accident. A surviving victim of a collision may also ask for help with hospital bills and in making up for lost paychecks at work.
A Stanislaus County Car Accident Lawyer will discuss your case in a free consultation and make sure you don't forfeit your rights or your family's rights to seek compensation.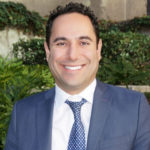 Martin Gasparian is the founder of Maison Law, a California Personal Injury Law Firm. Martin is a graduate of Georgetown University Law School and has been practicing law in California 2004. His practice focuses on helping injury victims know their rights and recover just compensation.