A DUI suspect was arrested after a devastating weekend accident in Fresno County that claimed one life and left four people injured. The California Highway Patrol was sent to the scene along Highway 180, west of Kermin, after a 911 call came in around 9:15 p.m. on Saturday night September 17, 2022
Investigating officers arrived on the scene near the intersection of Shasta Avenue and determined that a 27-year-old man from Fresno driving a Honda sedan westbound had veered into the eastbound lanes. There, it struck an Acura sedan head-on.
Five women were riding in the Acura. The driver, a 20-year-old woman from Mendota, tragically lost her life in the collision. The other four women, all 21 years old or younger, were rushed to Community Regional Hospital in Fresno. They were said to be suffering from moderate to major injuries.
The man driving the Honda also suffered injuries and was taken to the hospital. He was arrested on suspicion of drug impairment and vehicular manslaughter. The suspect was due to be taken to Fresno County Jail upon discharge from the hospital.
Maison Law of Fresno discussed the accident further here.
Fresno County DUI Accident Dangers
Fresno County has some major thoroughfares like Highway 99 and I-5, but most roads are smaller rural two-lane highways and streets. These routes are often long, straight, and narrow and at night they aren't lit as well as a city street.
This only magnifies the dangers of someone who's been consuming alcohol or taking drugs deciding to get behind the wheel. One lapse in judgment leaves cars that pass only inches from each other at high speeds to spark devastating accidents.
California's Transportation Injury Mapping System (TIMS) tracks dangerous accidents across Fresno County each year. In 2021, Fresno County registered 506 accidents involving drunk drivers resulting in injury. 39 lives were tragically claimed in those crashes.
In the same year, 36 accidents were blamed on drivers who had used drugs before getting behind the wheel. 6 people were tragically killed in those collisions.
Family, friends, and business owners must do more to stop those who drink alcohol or use drugs from getting into the driver's seat. Hundreds of victims and their families could be spared many difficult days if everyone showed a little more caution when considering a road trip.
What to Do After a Fresno County Violation Accident
Victims and their families are encouraged to stay informed of every benefit available to them after a terrible accident. A Fresno County Car Accident Lawyer will discuss your case in a free consultation and make sure you don't forfeit your rights to seek support through such a difficult time.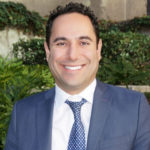 Martin Gasparian is the founder of Maison Law, a California Personal Injury Law Firm. Martin is a graduate of Georgetown University Law School and has been practicing law in California 2004. His practice focuses on helping injury victims know their rights and recover just compensation.