A bicyclist fights for life after a potential hit-and-run accident that happened south of Fresno. The California Highway Patrol responded to the scene Saturday evening in Fresno County in the area of Central Avenue and Fig Avenue.
KFSN-TV reports that the cyclist was located shortly before 7 p.m. on October 22, 2022. A witness stopped to help the cyclist until help could arrive. The bicyclist suffered major injuries and was taken to Community Regional Medical Center.
The California Highway Patrol continues to investigate the circumstances surrounding the accident. They have not released a description of the driver or vehicle possibly involved.
Maison Law of Fresno also posted information on this accident and information on how bicycle accident victims and their families can earn support for recovery.
Cycling Accident Dangers in Fresno
Rural roads across Fresno County can have little to no lighting as the light fades in the evening. It's at these times that drivers must show even more care to pedestrians and cyclists who may be traveling along the roadway.
Motorists can easily be distracted and miss a rider or a walker along the side of an avenue. That lack of attention can prove devastating for cyclists and pedestrians who generally travel without any defense from a vehicle impact.
California's Transportation Injury Mapping System (TIMS) tracks bicycle accidents across Fresno and Fresno County each year. In 2021, the county saw 88 cycling accidents involving injury resulting in two fatalities. Those tragic numbers are down slightly from 2020 figures. In 2020, Fresno County recorded 90 bicycle accidents involving injury. Those accidents caused the loss of 10 riders lives.
These are shocking reminders of the care motorists must take on Fresno County roads, especially at low light times. Drivers must always monitor for cyclists and pedestrians. Upon spotting them, drivers must slow down enough so that collisions are all but impossible.
What To Do After a Serious Bicycle Accident in Fresno County
Victims of dangerous bicycle accidents and their families are encouraged to stay informed of every benefit available to them. A Fresno Bicycle Accident Lawyer will discuss your case in a free consultation. This case review is confidential and comes with no obligation to you or your family. Make sure you don't forfeit your rights to seek fair financial support from a careless driver's insurance company. In a hit-and-run bicycle collision, when a driver isn't identified, victims may still be able to secure support to help in recovery.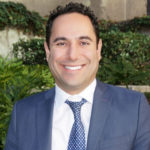 Martin Gasparian is the founder of Maison Law, a California Personal Injury Law Firm. Martin is a graduate of Georgetown University Law School and has been practicing law in California 2004. His practice focuses on helping injury victims know their rights and recover just compensation.