On June 3, 2022, a devastating two-vehicle collision claimed one life just southeast of downtown Bakersfield. KGET-TV reports the accident occurred shortly before 5 a.m. on Friday morning on California Avenue near Union Avenue.
Bakersfield Police responded to the scene to find a pick-up truck and a white car with major damage. The driver of the pickup was taken to the hospital but could not be saved. The driver of the car was also taken to the hospital. That victim reportedly had moderate injuries but was expected to survive.
The names of the deceased and the injured victim have not been released. Bakersfield's Major Collision Investigations Team was called to the scene, but their final report on what happened hasn't been made available.
Early Morning Accident Dangers in Bakersfield
Experienced Bakersfield drivers have seen local motorists make a lot of dangerous and reckless moves. Drivers on busy roads like California Avenue or Highway 99 can become distracted by their phones and veer into the paths of other vehicles.
They can also be traveling too fast and lose control to cause a chain-reaction accident. What's more, while the sun is down, the likelihood of an impaired driver getting out on the roads increases.
The National Highway Traffic Safety Administration (NHTSA) verifies that there are unique dangers that nighttime and early morning motorists must often face. In a single year, researchers found that nationally around 54% of fatal nighttime accidents involved a driver over the blood alcohol content (BAC) limit. During the day, the percentage of drunk drivers in fatal accidents was around 14%.
In the same year, the NHTSA also documented that about 37% of all deadly accidents at night involve speeding drivers.
These frightening statistics, of course, result in difficult recoveries for injured victims and incredible grief for the families of those killed in accidents. It's critical to make sure every driver knows the risks they take when becoming careless or reckless on Bakersfield streets.
What to Do After a Devastating Traffic Accident in Bakersfield
Victims and their families are encouraged to stay informed of every benefit available to them after a terrible accident. A Bakersfield Car Accident Lawyer will discuss your case in a free consultation and make sure you don't forfeit your rights to seek financial support through a difficult time.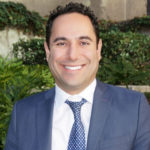 Martin Gasparian is the founder of Maison Law, a California Personal Injury Law Firm. Martin is a graduate of Georgetown University Law School and has been practicing law in California 2004. His practice focuses on helping injury victims know their rights and recover just compensation.