On Sunday, April 3rd, 2022, a man driving a Semi-truck fell off the 5 Freeway in Burbank. The event occurred just before 6:00 a.m. The big rig fell off the 5 Freeway near the Empire off-ramp. It landed on the road below with the driver still in the cabin of the vehicle.
Despite the haul consisting of two large trailers that landed upside down in the crash, the driver came out with only minor injuries. The trailers boasting R+L Carriers signage were visibly damaged, with debris and pallets strewn about in the wreckage.
Emergency units responded to the accident scene and transported the driver to a hospital to undergo medical examinations. Police and Fire Department personnel spent several hours after the accident investigating and cleaning up the area.
Fortunately, there were no other motorists involved in the accident.
The cause of the crash is currently undetermined. Given that California led the nation in fatal accidents in 2019, there are many dangers to look out for daily.
Common Causes of semi-truck accidents
Although investigators did not reveal the cause of this big rig accident, some of the most common causes include:
Drowsiness
Wet roads
Distracted driving
California's high-volume manufacturing sector ships out food, cars, home goods, and hi-tech products across the globe. Those vital industries are great for the economy and provide jobs for millions of people, but provide a hazard for drivers sharing the road with big rigs. However, they pose a greater threat of injury if an accident occurs.
What to Do After A Truck Accident
If you are involved in an accident involving a semi-truck, contact an attorney immediately. Don't let time pass before you have an experienced personal injury attorney with truck accident expertise begin their investigation. We will help you sort out what compensation you may be entitled to, so you can get on with your life.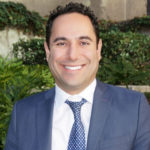 Martin Gasparian is the founder of Maison Law, a California Personal Injury Law Firm. Martin is a graduate of Georgetown University Law School and has been practicing law in California 2004. His practice focuses on helping injury victims know their rights and recover just compensation.