A devastating accident along Highway 99 in Madera reportedly caused major injuries early Tuesday morning. The California Highway Patrol responded to the scene sometime after 1:45 a.m. on July 12, 2022.
ABC30-TV reported that the multi-vehicle collision occurred along Highway 99 near the Madera Avenue exit. The Highway Patrol shut down a portion of the highway for around two hours as they assisted victims and investigated the scene.
The collision involved a big rig, a white SUV, and another vehicle. Officers reported there were major injuries stemming from the accident but did not say how many victims were involved. An update on conditions has not been released.
CHP investigators continue to work to determine what might have caused the accident.
Big Rig Accident Dangers Along Madera Highways
The Central Valley is a hub for the agricultural industry and many manufacturing companies. That means drivers in Madera County can encounter semi-trucks, tanker trucks, box trucks, and even farm tractors on any local roadway.
These trucks and their truck drivers work hard to keep the supply chain moving, but their giant vehicles also present unique dangers on the road. A careless truck driver's glance away from the road could cause an accident. The truck driver may not even be at-fault, but once a big rig is a part of a multi-vehicle crash, the chances of serious injury for victims only grow.
California's Transportation Injury Mapping System (TIMS) documented 2021 accidents in Madera. They recorded 51 accidents involving large trucks that also involved accidents. Those accidents led to at least three tragic deaths in 2021 and left 71 people suffering injuries.
What to Do After a Serious Accident on Highway 99
Victims and their families are encouraged to stay informed of every benefit available to them after a terrible accident. A Central Valley Car Accident Lawyer will discuss your case with you in a free consultation and make sure you don't forfeit your rights to earn financial support through such a difficult time.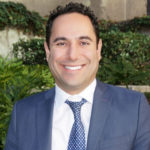 Martin Gasparian is the founder of Maison Law, a California Personal Injury Law Firm. Martin is a graduate of Georgetown University Law School and has been practicing law in California 2004. His practice focuses on helping injury victims know their rights and recover just compensation.