Motor vehicle crashes occur suddenly and often leave severe impacts on victims. The stress may cause you to act or speak too quickly. Failing to talk to the right people or communicating with the wrong people at the wrong time can jeopardize your claim.
Who You Should Contact?
First Responders
Call 911 first if there exists any possibility that you or someone else was injured.
Initially, the adrenaline or stress of the crash might make you think you did not get hurt at all or enough to warrant an ambulance. You might not notice or experience fractures or bleeding. However, if your head hits the steering wheel or other part of the interior, you may have suffered a concussion. Look for signs, such as:
Blurred vision
Confusion
Headache
Loss of memory
A concussion or other traumatic brain injury may lead to internal swelling and perhaps internal bleeding. An emergency medical technician at the scene can record observations of your condition and your statements. By refusing emergency attention at the scene, you undermine later arguments that the crash injured you.
Also, if you leave the crash scene without calling 911, you may face charges and a conviction for "hit-and-run." Dialing 911 reports the crash to the California Highway Patrol or other law enforcement. Under California law, you must give the law enforcement officer on the scene or the other driver your name, address, driver's license, vehicle registration, and proof of liability insurance or other financial responsibility.
Doctors and Nurses
Seeking medical attention is important for your physical and mental health and to substantiate your damages.
When you speak with physicians, nurses, and other medical staff treating you, be specific about the impacts. State the speed at the time of the collision and whether you were hit head-on, from the rear, or side-swiped. Mention if your head struck a steering wheel or other object, as it may lead to a diagnosis of a traumatic brain injury. The emergency room visit will generate records that indicate fractures, bruises, concussions, and other injuries ensuing from the wreck.
Beyond the initial emergency room treatment, you should have follow-up visits with physicians and physical therapists. These professionals can observe the long-term effects of the crash, such as continued pain and limitations in bending, lifting, and walking. Limited or lost range of motion and strength may support your claims of lost wages and lost ability to earn future wages. You may need psychologists to treat depression, anxiety, and other mental illnesses resulting from especially horrific crashes or impacts. The emotional and mental distress constitutes part of the pain and suffering you may recover.
Your Insurance
Report the crash to your automobile insurer as promptly as possible. If the other driver claims that you are at-fault, your insurance company will provide a defense and will pay damages, if any, of the other driver or injured passengers for which you are legally responsible.
Assuming you're not blameworthy, your automobile insurance may afford you sources of compensation. If you elected it, MedPay coverage will pay up to a certain limit medical expenses that you incur because of the wreck. To get MedPay benefits, you need not show that the other driver was at fault or that you did not cause the crash.
Uninsured motorist coverage on your vehicle compensates you for injuries caused by a driver who does not have the required liability coverage. California law requires motorists to have liability coverage of at least $15,000 for one injured person or $30,000 for two or more people injured. If you're involved in a serious crash, your damages likely will exceed these limits. In such a case, your underinsured motorist coverage will pay the difference between your actual compensable damages and the bodily injury liability coverage of the other vehicle.
To obtain underinsured or uninsured benefits, you must report the accident to either the local police where the crash happened or the California Highway Patrol within 24 hours after it happened. California law gives you 30 days after the crash to report it to your uninsured or underinsured motorist carrier.
Who Not to Speak With
The Other Driver – Generally
By law, you must exchange driver, vehicle, and insurance information. That does not mean you must discuss the wreck with the other motorist. In fact, trying to explain your side of things could give the other motorist or the motorist's insurance company reasons to say you admitted fault or that you do not blame the other driver. Statements such as "It's not your fault," or "I don't blame you" can give that impression. Avoid telling the driver or others that you don't remember what happened. Allow the officer on the scene to take your statement and that of the other drivers, passengers, or witnesses.
The Other Vehicle's Insurer
You have no duty to speak with the insurance company for the other vehicle or its driver. The liability insurer seeks to eliminate or reduce its responsibility to compensate you for your damages. To that end, you might get calls from the liability insurer's investigator or adjuster to tell your side of the wreck. Accepting such an invitation can lead you to falling trap to questions designed to confuse you, show that you do not or cannot remember what happened,that you caused the wreck, or that you did not get hurt.
During the course of a lawsuit, the defense lawyer will depose you and ask about the wreck, your injuries, lost wages, pain and suffering, and other damages. At this point, you will have an attorney who has filed your lawsuit and will represent you during the deposition. With the representation of a personal injury attorney comes someone who will negotiate with the insurance company or its lawyers to settle your claim. Dealing with the other insurance company on your own will likely generate offers that woefully fall short of adequately compensating you for injuries.
If you've been in a car accident in California, please visit our California Car Accident resource here.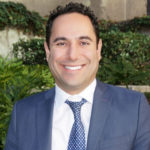 Martin Gasparian is the founder of Maison Law, a California Personal Injury Law Firm. Martin is a graduate of Georgetown University Law School and has been practicing law in California 2004. His practice focuses on helping injury victims know their rights and recover just compensation.