After being injured in an accident that was caused by the carelessness and negligence of somebody else, you have the right to pursue compensation for your injuries and damages. An opposing insurance company can't just ignore your claim though. California law has set a specific time limit on how long an adverse insurance company has to respond to notice of a claim. That limit is only 15 calendar days from the date that it received notice of it.
Investigation of the Claim
Insurance companies aren't in the business of unnecessarily paying out on doubtful claims. They've accumulated significant assets by hanging onto as much money as possible that their policyholders pay them in premiums. Then, they invest that money and make even more money. Every liability insurance company in California has the right to investigate a claim, especially if it might be doubtful. That's why California's Fair Claims Settlement Practices Regulations, the legislature has given them 40 days to investigate a claim and either accept or reject it. If it needs more time, the insurer can seek an extension for cause. If the extension is granted, that insurer must communicate with the claimant every 30 days until it's ultimately resolved. Some common issues that typically complicate an investigation might include liability, comparative negligence or disputed injuries. If an amicable resolution is reached, the insurer must make payment within another 30 days. An experienced and aggressive California personal injury lawyer at Maison Law will likely hasten the claim process for you.
Settlement Payment Options
There are two types of payment options for settlement. The first option is a lump sum settlement when the agreed upon settlement is paid in full with one single payment. The other option is known as a structured settlement when annual payments are made over a period of years until such time as the settlement is paid in full. Nearly all settlements are in a lump sum, but structured settlements are sometimes seen in cases when the nature and extent of the injuries are severe or even catastrophic.
Should I Accept an Initial Offer of Settlement?
No, you probably shouldn't. That's because the opposing insurance adjuster who makes that initial offer probably has more authority to settle your claim at a higher value. Remember, insurance companies want to save as much money as possible and invest it to make even more money. Accepting an initial settlement offer probably doesn't operate in your best interests unless it's for the full liability policy limit. Care should be taken in doing that too, especially if an underinsured motorist claim is involved.
The time, resources and aggravation spent on pursuing a California personal injury claim can cause major disruptions in your personal and professional life. You're also likely to make mistakes that will be used against you for purposes of devaluing your claim. That opposing insurance company doesn't have your best interests at the forefront. It has its own. After being injured in any personal injury accident anywhere in California, contact our California personal injury lawyer at Maison Law for a free consultation and case review. You'll be listened to closely, and your questions will be answered too. After that, you'll be advised of all of your legal options. Don't try to bring your own insurance claim. You're placing yourself at a distinct disadvantage. Contact Maison Law right away for that free consultation and case review after being injured in any California personal injury accident. At Maison Law, your best interests are at the forefront.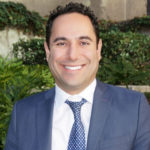 Martin Gasparian is the founder of Maison Law, a California Personal Injury Law Firm. Martin is a graduate of Georgetown University Law School and has been practicing law in California 2004. His practice focuses on helping injury victims know their rights and recover just compensation.