Personal injuries are harms suffered because of the conduct of others. Personal injuries implicate bodily harm (both physical and mental) rather than harm to property, a person's reputation, or other financial harm secondary to someone's conduct.
Personal injuries range from very minor to fatal. Most personal injuries that become the subject of lawsuits in California pertain to serious injuries that are typically permanent, causing substantial damage.
Any person who sustains personal injuries, whether because of a car accident, an act of medical malpractice, because of a defective medical device, or because of any other negligent conduct, should consider speaking with an attorney.
When a person or party's conduct causes personal injuries, California law provides a means for an injured person to seek compensation. However, because of strict deadlines, injured individuals should not wait to seek the advice and guidance of a California personal injury attorney.
Common Causes of Personal Injuries
Personal injuries arise from a wide range of conduct, which can be grouped into the following categories:
Auto accident injuries (including all motor vehicles, motorcycles, pedestrians, and bicyclists);
Slip and fall accidents;
Workplace and construction accidents;
Medical malpractice;
Defective products; and
Other catastrophic injuries.
When pursuing legal action, the most common type of lawsuit to be filed is a personal injury lawsuit, which covers auto accidents, slip and fall accidents, some workplace accidents (separate and apart from workers' compensation), construction accidents, and other catastrophic injury cases. Medical malpractice involves negligence conduct, but such lawsuits are governed by different laws than general personal injury lawsuits.
Injuries resulting from defective products, such as consumer products, vehicles, pharmaceutical drugs, and medical devices, among others, are governed by California's strict liability laws. In many cases involving defective products, negligence is also alleged, as negligent conduct often goes together with designing, producing, and selling a defective product.
Different Types of Personal Injuries
The type and severity of personal injuries depend on how a person sustained injuries. Examples of common personal injuries include the following:
Auto Accident Injuries
Bone fractures;
Head injuries, ranging from mild concussions to severe traumatic brain injuries (TBIs) that may leave a person with permanent brain damage;
Neck injuries;
Back and spinal cord injuries, which could result in partial or complete paralysis);
Cuts and open wounds that require surgical intervention;
Internal bleeding;
Dashboard knee damage;
Damage to internal organs; and
Slip and Fall Injuries
Bone fractures;
Head injuries;
Neck and back injuries;
Face injuries; and
Sprained and strained ligaments, which may result in tearing that requires surgery.
Workplace and Construction Injuries
Bone fractures (especially from falling from great heights);
Head injuries;
Neck and back injuries;
Severed limbs;
Burns; and
Illnesses from exposure to toxic and carcinogenic substances, like asbestos.
Medical Malpractice
Failing to diagnose cancer or another serious medical condition (including radiology errors);
Surgical errors (including anesthesiology errors);
Failing to notice an unborn baby is in distress, causing a delay in delivery, and leading to birth injuries;
Misdiagnosing a medical condition; and
Prescription errors, such as prescribing or dispensing the wrong medication or wrong dose of a medication (including both physician and pharmacist errors).
Defective Products
Auto accident injuries secondary to vehicular failure (such as defective brakes, defective tires, faulty airbags, and faulty steering, among others);
Heart attack, stroke, and other medical episodes secondary to taking a defective drug;
Perforation of internal organs from the migration of a medical implant, such as hernia mesh; and
Developing cancer after using a consumer product, like weed killer.
Other Catastrophic Injuries
Sports injuries, such as falling at an indoor rock-climbing facility due to poor safety conditions;
Injuries from dog bites or attacks;
Injuries sustained on amusement park rides (which also may implicate a defective product liability claim); and
Injuries sustained in a person's home.
Filing a Lawsuit in California to Recover for Personal Injuries
The purpose of filing a lawsuit is to seek and obtain compensation from a person or party who caused a plaintiff's injuries. But for another person or party's conduct, a plaintiff would not have suffered personal injuries. When considering legal action, it is important to not only understand what type of lawsuit needs to be filed but also to understand the deadlines associated with each type of lawsuit.
Under California law, an injured person filing a general personal injury lawsuit has two years from the date of suffering injuries to file a lawsuit. The date of injury is the date of the accident or incident that caused the injuries.
With medical malpractice, an injured person has three years from the date of injury to file a lawsuit. However, because many patients may be unaware that they are the victims of medical malpractice until weeks, months, or even more than one year later, a medical malpractice lawsuit must be brought within three years of the date of learning personal injuries were caused by an act of medical negligence.
With product liability lawsuits, an injured person has two years from the date of injury to file a lawsuit. However, like with medical malpractice, connecting injuries to a defective product is not always easy. As such, an injured person has two years from the time he or she knew or should have known that a defective product caused the personal injuries to file a product liability lawsuit.
If a person sustains fatal injuries believed to be caused by negligence or a defective product, the legal representative of the deceased victim has two years from the date of the victim's death to file a wrongful death lawsuit.
Contact a California Personal Injury Lawyer.
Personal injury matters require a thorough review by a lawyer whose practice focuses on personal injury cases. The damage associated with personal injuries is far-reaching, causing financial harm as well as physical and mental harm. Pursuing legal action is the best way to seek recovery for suffering personal injuries. If you have questions about a personal injury in California, visit us online here: https://maisonlaw.com/.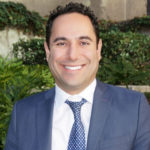 Martin Gasparian is the founder of Maison Law, a California Personal Injury Law Firm. Martin is a graduate of Georgetown University Law School and has been practicing law in California 2004. His practice focuses on helping injury victims know their rights and recover just compensation.