Drug abusers and addicts are smarter than the rest of us, or at least they think they are. They may have been through rehab more than once.  They might know a few tricks about getting drugs like opioids or fentanyl into a treatment facility so they can perpetuate their addiction. The drugs might be brought in by the patient himself or herself, by visitors or even by administrators or employees of the rehab facility.
In California, opioids or synthetic opioids like fentanyl are flooding the state. Every day, more people are becoming addicted to them. Now, another industry has emerged in the state. That industry consists of for-profit drug rehab facilities. In legal circles, they're notorious for being poorly run with morally reprehensible recruiters and questionable drug testing practices.
Are California Rehab Clinics Responsible for Fentanyl Overdoses?
California drug rehab facilities can be held responsible for the injuries and damages caused to patients and their families if the facility was negligent. Negligence includes improper training, employees supplying fentanyl or inadequate supervision.
If a loved one overdosed at a rehab clinic, please see our master page about Drug Rehab Clinic Fentanyl Overdose Lawsuits and/or contact us for a free consultation.
What is a Drug Rehab Clinic?
The California Department of Health Care Services (DHCS) regulates drug rehab clinics in California, but it doesn't really have a clear definition of what such a facility really is. The National Institutes of Health details what effective drug rehab treatment might consist of, but only perhaps a handful of facilities in California follow its principles of effective treatment. Many of them fail have background checks performed on new employee hires, and therapy often isn't provided by experienced professionals.
Rehab Clinic Overdoses are More Common than You Might Believe
Some drug rehab center employees are former addicts who are known to be capable of relapsing. At one Pennsylvania rehab facility, two counselors overdosed and died in simultaneous overdoses. They were found to have ingested a substance containing fentanyl and heroin. In Florida, eight patients overdosed at the same time on "liquid ecstasy." Sadly, an administrator at that facility remarked that overdoses occur at most residential facilities. Another administrator in California has been accused of providing female patients with drugs inside of the facility so he could sexually assault them.
Corruption in the Rehab Facility Industry
Individuals with drug abuse or addition histories arrive at California rehab facilities from across America. Many of them are physically and emotionally vulnerable. Some of them become unknowing victims of insurance fraud, patient brokering, fraud and other "incentives." For many for-profit rehab clinics, a patient relapsing doesn't mean failure though. Instead, it means longer stays, more money and higher profits, especially when certain insurance companies and the Affordable Care Act are involved. Now, reputable rehab clinics are scraping by, while others might even encourage drug use both on or off of the premises in order to keep the cash flowing.
If you believe that you lost a loved one in a rehab clinic anywhere in California, contact us here at Maison Law to arrange for a free and confidential consultation and case review with our California drug rehab personal injury lawyer. We promise to listen to you carefully and answer your questions too. After that, we can talk about your legal options and how the issues that have arisen might be approached.
California has set strict time limitations for the filing of lawsuits in these types of cases, so preserve and protect your rights as soon as you can by contacting us for that free consultation.  If we agree to represent you, no up-front money is even due. That's because we take these cases on a contingency fee basis. Our goal will be to maximize any settlement or award that we might obtain on your behalf.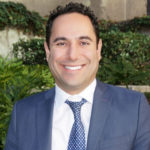 Martin Gasparian is the founder of Maison Law, a California Personal Injury Law Firm. Martin is a graduate of Georgetown University Law School and has been practicing law in California 2004. His practice focuses on helping injury victims know their rights and recover just compensation.