Personal injuries arise from a broad array of negligent acts. You may find careless actors on roads and operating rooms. Defective products and property hazards lead to significant, life-altering injuries.
Should you suffer a personal injury from the negligence of another, your choice of an attorney plays an important role in the pursuit of compensation. Below, we offer five qualities you should find in a good personal injury attorney.
1. Is the Lawyer Experienced in Personal Injury Cases?
Lawyer ethics rules require that lawyers have the competency to handle particular kinds of cases. That includes possessing sufficient knowledge, experience, and skill to represent you in the particular matter.
https://www.calbar.ca.gov/Portals/0/documents/rules/Rule_1.1.pdf
With regard to personal injury cases, this means having a lawyer who can grasp the often complex factual disputes, legal issues, and elements of damages in personal injury cases. Your lawyer should be well-versed in traumatic brain injuries, soft-tissue injuries, spinal cord injuries, broken bones, skin damage, emotional distress, lost wages, and medical expenses. To that end, experienced personal injury lawyers must interpret medical abbreviations and terms to convince juries and insurance companies that the tortfeasor is responsible for the significant damages you may face.
Competence also means knowing what insurance companies may answer for your damages. California law only requires that motorists have $15,000 per person and $30,000 per accident of liability coverage. Crashes may injure you well beyond these limits. That requires your lawyer to have experience in finding uninsured, underinsured, medpay, and other sources of compensation.
Having knowledge and experience means more than just the basics of personal injury law. Different types of personal injury cases – even traffic accidents – have unique fact patterns, legal issues, and grounds for recovery.
Commercial Vehicle Accidents
Commercial truck and bus crashes bring into play the Federal Motor Carrier Safety Act and associated federal regulations. Lawyers with experience in commercial vehicle crashes bring claims based on:
Driver fatigue, which may be shown from driver logs that might show that drivers exceeded federal limits on driving time
Insecure loads, which causes cargo to fall
Improperly-loaded cargo, which may topple or fall off of the trailer or might cause a driver to lose control of the trailer
Failure to properly inspect and maintain the truck's condition, as shown by faulty brakes and tires with insufficient tread;
Motorcycle Accidents
Crashes involving motorcycles present significant risks of serious brain damage, paralysis, and debilitating fractures. Motorcycle accident lawyers may appreciate the effects of road hazards and the lack of protection for motorcyclists. Often, drivers of trucks and cars fail to see motorcycles. This results in unsafe turns, entry into intersections, and lane changes.
Bicycle Accidents
Experienced bicycle accident lawyers understand the failure of car or truck drivers to appreciate that bicycles are vehicles and are entitled to the protection of the rules of the road. If you have been injured on a bike, you may want an attorney who often rides bicycles or represents injured cyclists and can understand the emotional trauma and physical therapy and recovery involved in resuming bike riding.
Premises Liability
In a premises liability claim, you allege and seek to prove that a landowner, shopkeeper, or someone else in control of premises created or allowed dangerous and defective conditions. These slip and fall cases result from:
Liquids or objects that remain on the floor
Broken steps
Insecure rails
Faulty fire extinguishers or other fire protection systems
Negligent security that results in injuries from reasonably foreseeable criminal activity on the premises
Medical Malpractice
Cases involving medical mistakes are fairly complicated. A lawyer handling a medical malpractice case needs experience and skill to determine when the malpractice occurred or when the victim should have discovered the injury. If you're a malpractice plaintiff, your lawyer must prove that the doctor failed to meet the standard of practice in a particular community. These cases require a strong knowledge of medical terms and principles, and the ability to understand medical records.
Medical malpractice cases also raise thorny issues concerning the statute of limitations. You have either one year from when you discover the injury or three years from the act of malpractice to bring your lawsuit. Whichever comes first starts the clock. You need a lawyer with experience to know when the statute begins to run.
2. Is the Lawyer Compassionate?
Being injured in a traffic accident, fall, or other incident creates financial hardships in the form of mounting medical bills and lost income for you and your family.
Often, the adversity you may face goes well beyond the economic kind. The negligence of another party can rob you of your physical strength, mobility, ability to work and play, mental health, and relationships with others. In California, you can recover for pain and suffering and other non-economic injuries. Plaintiffs in this state face no dollar limit for non-economic losses, except in medical malpractice cases. Victims of medical mistakes can recover no more than $250,000 in pain and suffering and related damages.
A lawyer that possesses compassion and empathy can establish a human connection between you and juries. The seriousness with which your lawyer treats your injuries, pain, depression, and suffering affects how receptive a jury will likely be to your claims. Insurance adjusters who see that you can present a sympathetic client to a jury may be more likely to offer favorable settlements.
Compassionate lawyers can alleviate at least some of the stress personal injury victims face after a crash and in dealing with the adversarial and technical legal proceedings. Encouraging or calming words help you stay focused on preparation for mediation, pretrial proceedings, and the trial.
3. Does the Attorney Seem to Become "Sight Unseen"?
In 2020, approximately 17,500 California lawyers found themselves the subject of misconduct investigations and complaints. The failure to communicate reasonably with clients commonly brings attorneys before into the California State Bar's disciplinary process.
Effective and regular communication builds trust between clients and attorneys. As a personal injury victim, you undoubtedly seek assurance that your lawyer is not missing deadlines. For instance, you generally have in California two years from the date of a crash, slip and fall, or other action resulting in personal injury to start a lawsuit.
From the time of the crash through the lawsuit, your attorney should be gathering medical records, lost wage information, statements and documents from witnesses about the crash, and your statements of how the crash has affected you. Even after a lawsuit starts, you want to avoid being surprised by insurance defense motions to dismiss, demands to produce documents, deposition requests, and the rigors of trial.
Indeed, adequate communications, updates, and availability all show that your lawyer cares about you and the situation created by another's negligence. Your attorney can hardly establish a human connection with you and be expected to relate your humanity to a jury if you barely ever interact with the lawyer.
4. How is the Lawyer's Reputation?
You want a personal injury attorney with a reputation for obtaining successful outcomes, respect from fellow lawyers and judges, and professionalism. Avoid attorneys who have a history of complaints and grievances against them by clients, other lawyers, or judges. Sources that can help you verify an attorney's past performance, standing in the legal profession, and competence include:
California State Bar discipline and other records of licensed California attorneys
Court files of cases involving the lawyer
Online reviews and ratings of the attorney
Friends, co-workers, family members, neighbors, and acquaintances who have used or know the lawyer
5. Does the Lawyer Have Enough to Advocate For You?
Well-resourced personal injury firms equip themselves to help you pursue your personal injury claims.
With the complexity of many personal injury cases comes the need for expert witnesses. Depending on the specific type of negligence, experts may include accident reconstructionists, physicians, other medical professionals, and engineers. Fees for these experts can run several hundred, even thousands, of dollars as they review the facts and evidence, consult with the lawyer, and testify in depositions and trials.
Do not ignore a personal injury lawyer's skill with technology. When properly prepared, presented, and admitted as evidence, "day in the life" videos powerfully demonstrate the impacts of serious and catastrophic injuries on a victim. PowerPoint slides easily list and present timelines of events, injuries, and economic losses.
Some firms may even have medical consultants or nurses on staff who can help you and your lawyer understand medical records and injuries. You also want a firm with sufficient staff to gather medical records and bills, prepare lawsuits and other legal documents, collect photographs and other evidence, and schedule depositions, hearings, and trials.
Contact a Visalia Personal Injury Lawyer Today.
If you are seeking a Personal Injury Lawyer in Visalia, please check out our website and see if you think we'd be a good fit.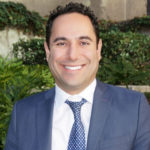 Martin Gasparian is the founder of Maison Law, a California Personal Injury Law Firm. Martin is a graduate of Georgetown University Law School and has been practicing law in California 2004. His practice focuses on helping injury victims know their rights and recover just compensation.